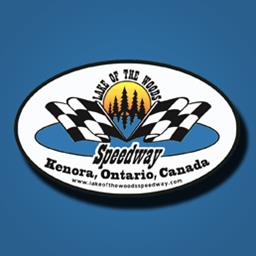 12/20/2017
Lake of the Woods Speedway
---
Our Story - Out of the Rock
It started with a search on Google Maps for the flattest piece of property in Kenora.
Even with the amount of area that was flat, rock was blasted in September 2016 to make way for turns 3 and 4.
With the help of community partners, Lake of the Woods Speedway went from idea to reality when it hosted its first ever practice on October 22, 2017 with the attendance of 18 cars and over 400 fans.
And while the idea and work for the Speedway started with just one person in 2014, it has been built with "community" and "family" in mind since that humble beginning.
In today's world, things are rarely built without others. It is important that we all take a role in converting our passion and making it action.
Lake of the Woods Speedway encompasses the heart and soul of belonging and sharing.
Whether it is stock car racing on the weekend, sled enduros in the winter, or a charitable event, Lake of the Woods Speedway and its organization is here to be a part of your Family.
Thank you to everyone, near and far, who have helped to shape and mold what Lake of the Woods Speedway will be - a place for all ages to attend, enjoy, and feel the passion for Family and Community.
---
Submitted By: Anthony Leek
Back to News