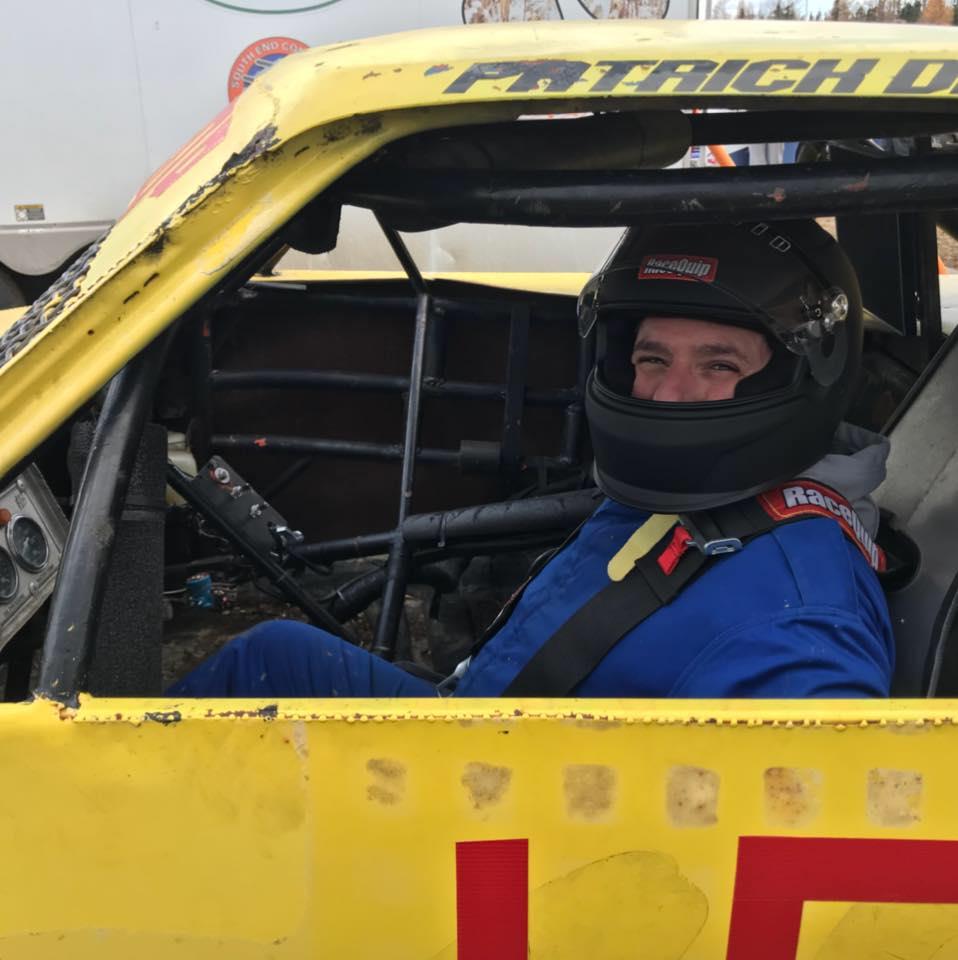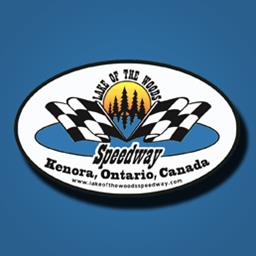 3/9/2018
Lake of the Woods Speedway
---
Season Preview: Patrick Davis to race in Pure Stocks for 2018
Info Brief
Car Number - 10D
Class – Pure Stock
Chassis – 1975 Chevy Malibu
Hometown – Geraldton, ON
Lives in – Sioux Lookout, ON
Sponsors – Madsen GM, Aztak Auto, Perimter Aviation, D&S Auto Glass
Pit Crew – Mark Kendall
Thanks to – My wonderful partner Corine Meijaard, my family, Mark Kendall, John Madsen, Brent Kikukawa
The snow is starting to melt and the new Lake of the Woods Speedway is previewing what to expect from many of the new drivers that will be throwing the dirt in 2018. First off is the rookie driver of Patrick Davis from Sioux Lookout, Ontario.
Patrick has been a student and fan of circle track racing his entire life. As a young child, he remembers riding in the gravel truck hauling clay to the track that was being built in Geraldton at the time (Barker Memorial Raceway).
"My uncle raced there with a car owned by Russ's Texaco. Him, my Dad and Doug Brydges then teamed up a built a car of their own," Davis says, "I believe it was a 1973 Chevelle."
While most kids were playing hockey or doing something else, Davis would spend most of his weekend watching the crew build the car. Being at the track was a given every Sunday in those days. When the track closed in Geraldton in 1983, his family tried to race at Riverview Raceway in Thunder Bay, but travel costs and Wednesday night racing made it mostly impossible.
"We ended up going to watch the races at Riverview most of the time and when that track closed, we starting to attend Mosquito Speedway until it also closed in 2003." Due to an employment opportunity, Davis moved to Sioux Lookout in 2010.
"Just a few years after moving, I had heard about someone wanting to build a race track in Kenora. As much as I thought this was a great idea, I never imagined that one day I would have the chance to get in a car and try it out!"
Davis approached John Madsen of Madsen GM in Fall of 2017 as they had an old Street Stock they used to run in Dryden (Which closed in 2003). Madsen was so excited about the opportunity that Madsen agreed to give Davis the car, trailer and equipment needed to run at Lake of the Woods Speedway.
"I worked on the car and trailer day and night between my regular job for several weeks to get it running for the first event in the Fall."
On October 22, 2017, Davis had his first chance at running on the new speedway during an open practice.
"When I got onto the track it felt like a lifelong dream was now becoming a reality. I eased it into the first couple laps and then settled in and went faster and faster."
Davis is so excited for this upcoming season that he imagines the experience at his first ever race will be one of the most thrilling moments in his life.
What is also important is to focus on how the racing season in 2018 will pan out for him. "I plan to run a full season in Kenora and run a race or two in Winnipeg and Emo as time permits. I also hope to attend the Thunder Bay Dirt Track Invitational at Mosquito Speedway and have friends and family from there to watch me race."
While his expectations are seemingly straight forward by focussing primarily on getting seat time and experience behind the wheel, consistency is his main concern.
"I hope that every lap I complete our there, whether in practice or a race, it will improve my ability to finish stronger and stronger."
Davis draws his aspirations from one of his role models in racing, Martin Truex Jr. "I like how he carries himself, how he responds to adversity, and how he persevered through many challenges to be a NASCAR champion."
Whatever happens this season, it seems as though Davis has his sights set for a long and exciting future in the world of dirt track racing.
All the best in 2018 Patrick!
Article Media
Back to News