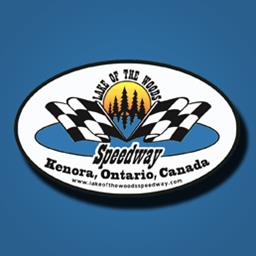 4/6/2018
Lake of the Woods Speedway
---
Season Preview – Tyson Bennett to Compete in a WISSOTA Midwest Modified for First Time Ever
Number-37
Chassis- Laclu Special
Hometown-Laclu, ON
Currently Live-Laclu, ON
Sponsors-Bennett's Marine
Pit Crew-Barry Bennett, Rick Wyder, Gary Thorstienson, Rod Bencharski & Ryan Riopel
Thanks to-My parents Barry and Norie Bennett, the rest of the crazy family and friends
The Bennett's have been around many forms of racing throughout the last 40+ years. When it comes to the history of racing in the Kenora area, the family's name comes top of mind. While primarily an Oval Sled background, the Bennett's have been a part of Dirt Track Racing as well.
Almost everything is going on at Lake of the Woods Speedway has been a keen interest for the Bennett's, especially in the next generation driver, Tyson.
"I was pretty much born into racing since my father has been racing since he was sixteen." says Tyson, "So it was more of a decision to start driving instead of just wrenching for me."
After hearing rumours in early 2016 about a race track possibly being built near Kenora, Tyson realized that he just had to get into the driver's seat.
"Even though I have driven on a track before, I have never really done anything serious. I once raced on a Kitty Cat in an ice oval race years ago and then I ran the 1st Annual Stay in Kenora 100 at Lake of the Woods Speedway in February. It's always a wild time and you really see how your machine handles"
Tyson has relatively straight forward plans in 2018, with running Lake of the Woods Speedway as much as possible to get used to driving and gaining knowledge.
"I want to have a good time and take in all these first time experiences. I am expecting to just get a feel for the car and turn as many laps as I can."
The motivation to succeed comes from his biggest role model when it comes to racing.
"My father has taught me the majority of what I know. From small engines to heavy machinery, he has always been there to help me learn. He's my crew chief and one of my main supporters in this new adventure."
"After a 20-Year hiatus, Bennett's Racing is back at it!"
We wish you and your Race Team the very best in 2018 Tyson!
Article Media
Back to News