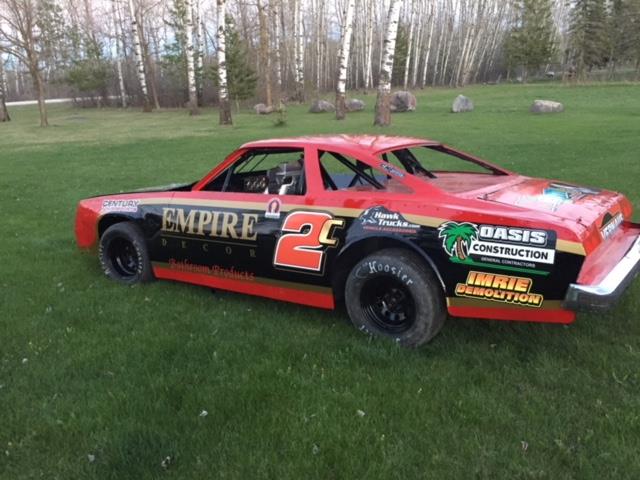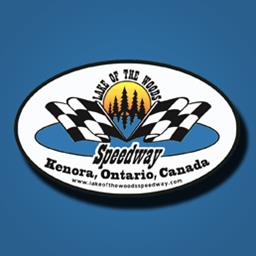 4/16/2018
Lake of the Woods Speedway
---
Season Preview - First Time Racer Greg Smith to tackle Pure Stocks & WISSOTA Midwest Modifieds
Pure Stock
Car - #2c
Chassis - 1973 Chevelle
WISSOTA Midwest Modified
Car # 15
Chassis - 2006 J car
Years racing - 0
Hometown - Kenora
Currently live - Kenora
Sponsors - Canada Outfitters, Rosie's Auto, Belair Enterprises
Pit crew - Kim Smith, Kerry Belair, Hotrod Bill
Thanks to - Derek Pollock, Jamie Vernaus, Jason Somack, Pete Enns, Dan Klim and everyone else who helped us get our cars together so quick.
For Greg Smith, racing is all about the excitement. With the combination of the construction of a local track (Lake of the Woods Speedway), his Dad's interest in racing and even his wife's own excitement, it just made perfect sense that he would get himself a race car.
"I have never been on a dirt track before," says Greg, "We have been practicing this past winter on the indoor kart track in Winnipeg trying to get a feel for it."
While Greg believes he might be one of the oldest rookies to enter the sport this year, he hopes that the learning curve won't be too much.
"I want to finish every race possible and learn as much as I can about the sport before the season is up."
Even though the colder than usually spring has limited most people's motivation to prepare for the upcoming season, Greg is planning to start out as soon as possible, trying his luck at Emo Speedway in early May and Red River Co-op Speedway in late May before Lake of the Woods Speedway starts hosting practices in June.
"Getting out there right away will help me to turn a lot of laps and get some essential seat time," said Smith.
Greg's favourite role model is Richard Petty, who won 200 races and 7 Championships in his career. It will be a long stretch, but Greg hopes with lots of time turning left this season, there might be a chance for some race glory of his own.
"I think the track in Kenora is going to be a great night out for friends and family. Thanks to Anthony and all the rest of the people and businesses involved who are making the track a reality."
Thank You for being a part of this, Greg, and we wish you the very best in your first ever season of racing on the dirt!
Back to News