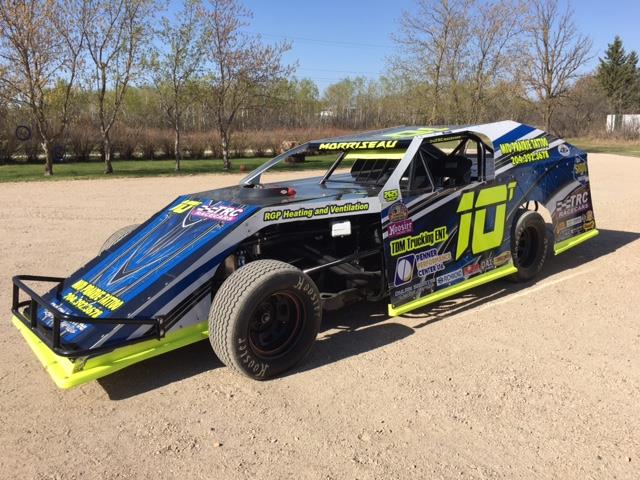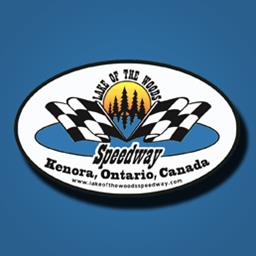 5/22/2018
Lake of the Woods Speedway
---
WISSOTA Midwest Modified Driver Tom Morriseau to Run LOW Speedway in 2018
Class - WISSOTA Midwest Modified
Number - 10T
Chassis - TRC
Years Racing – 12
Hometown – Winnipeg, MB
Currently Live – Richer, MB
Sponsors - Mid Prairie Tattoo, Penner Performance, The Sign Source, RGP Heating and Ventilation, TDM Trucking, Dylan Sabatini Racing Graphics
Pit Crew - Danielle & Danika Morriseau
Thanks to - Gerald Chartier, Danielle & Danika Morriseau for all their support and my sponsors
For Tom Morriseau, racing has been a constant companion in his life. The passion for the sport started in the middle of the 1990s where he worked for Don's Towing.
"You couldn't be a part of a towing company and not somehow be connected to racing. Just because of that, I ended up racing for about eight years at Victory Lane Speedway (Red River Co-op Speedway)."
After those eight years, Tom decided to suit up for a different type of Motorsport, Demolition Derbies.
"Racing can be an expensive hobby if you aren't careful, so going to demolition derbies brought the costs down and if you are really good at it, you can make some money by the end of the year."
But, eventually Tom needed to feel the unique and addictive thrill that comes with dirt track racing, something that demo derbies didn't quite deliver on.
"When you get into a race car it's not just exciting and nerve-wracking, but you get an adrenaline rush that suddenly takes over before you even see a green flag. It is the best feeling in the world."
Tom has big plans for this year running a brand new car with a new look. Gone is his signature red from 2016 and 2017, and replaced with a sharp looking blue, white, and fluorescent yellow. His hope is to run all events at Lake of the Woods Speedway this year and a partial season at Red River Co-op Speedway.
In addition to a few races in the United States, Tom hopes that he will be able to improve even more than last year.
"I try not to set my expectations too high. I want to have fun, run clean and have overall better results than last year."
When asked about any specific role models to his interest in racing, Tom says he doesn't have anyone in particular that comes to mind. However, he has a lot of respect for racing families in general.
"I really admire what families will do for each other to get on the track week in and week out. It really makes all of this worth it. I have met so many great people in this sport that it helps to keep me motivated to succeed in it. I can't think of too many other things that bring people so close together."
We wish you and your family all the best in 2018, Tom!
Back to News