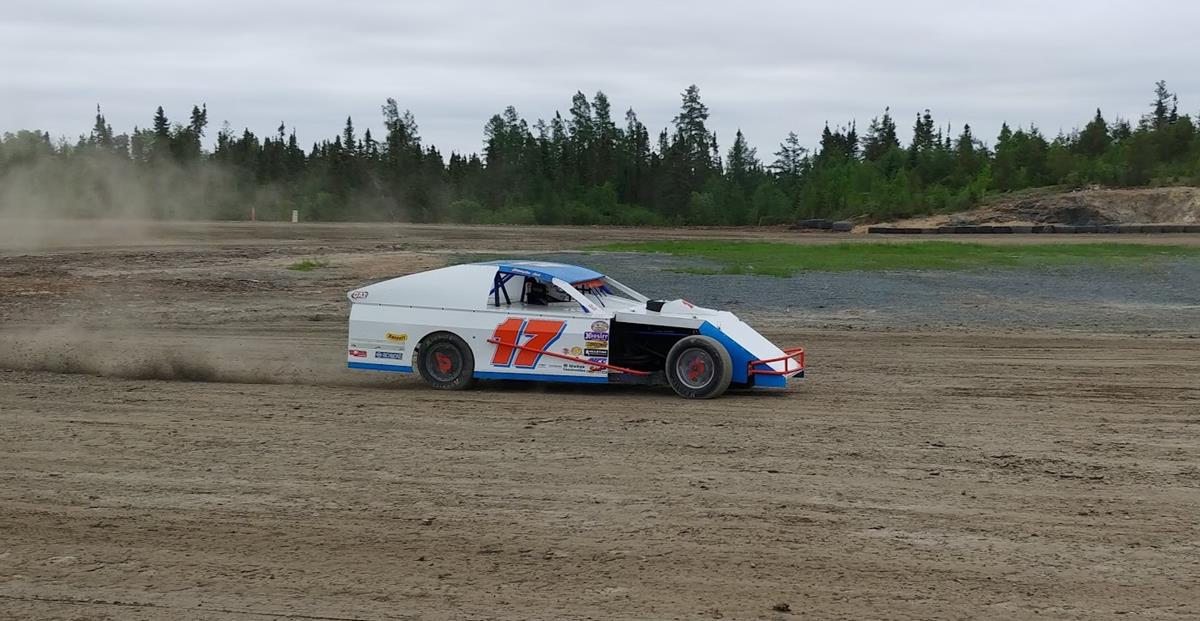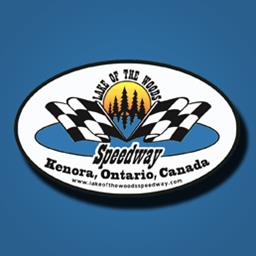 6/10/2018
Lake of the Woods Speedway
---
Thirteen Cars Attend First Practice at LOW Speedway
Race cars in the classes of WISSOTA Midwest Modifieds, 4-Cylinders and Pure Stocks attended the first practice of 2018 at Lake of the Woods Speedway. About 150-200 spectators took in the action throughout the Saturday afternoon event.
Patrick Davis, Rookie for 2018, felt the track was a vast improvement from last fall when the clay was first put down. He was so excited about his time on the track, that he headed to Emo Speedway later in the day to try out his first race. He finished last in the heat (after a lengthy battle with 6th and 7th) and unfortunately cut a tire on the first lap of the feature.
Mathew and Michael Greskiw tried out the track for their first time and were getting valuable seat time in their first few times in a race car.
Rookie Keelan Hall in the #3H WISSOTA Midwest Modified had an incredible first experience even spinning out at one point. He stated that the adrenaline rush was intense and couldn't imagine what a real race would feel like.
Veteran Christopher Leek was in attendance as well as Rookie Greg Smith, Rookie George Darling, 4-Cylinder Driver Denis Seguin, Darren Mcarthur, Rookie Jonathan Vahovick as well as Jeff Copp.
Rookie Wagner Macleod came all the way from Kakabeka Falls, ON to check out the track too.
The track itself held up fairly well, considering all the rain over the last week or so (which softened it a lot) and the incredible hours of work by so many people allowed the practice to happen.
With equipment coming in this week, we expect a much reduced issue and an even better track.
Be sure to check out the next OPEN PRACTICE this coming Father's Day (Sunday June 17) from 1pm to 4pm.
Fans are FREE! Concessions available!
See you there!
---
Article Credit: Photos by Rob Earl
Article Media
Back to News