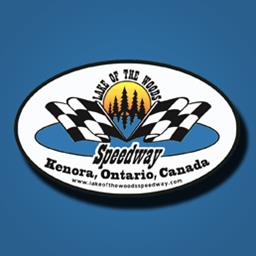 7/16/2018
Lake of the Woods Speedway
---
Six Drivers Attend Third Practice of 2018
Mostly local drivers took to the track at Lake of the Woods Speedway on one of the hottest days of the year.
Unlike the previous two practice, which had cloudy skies and cooler weather, the sun was baking the track and winds from the southwest made it a bit tough. However, the track held up extremely well and drivers noticed a big difference in the surface than in June.
Pure Stock drivers Greg Smith and Pat Davis were in attendance as well as WISSOTA Midwest Modified drivers Tom Morriseau and Christopher Leek. Local MWM drivers John Vahovick and Keelan Hall also turned some laps.
Thanks to all the fans, drivers, sponsors, and volunteers for their help this past weekend!
Next Practice is Friday, July 27 from 6pm to 9pm.
Season Opener is tentatively set for Sunday, August 5th at 4pm
Article Media
Back to News