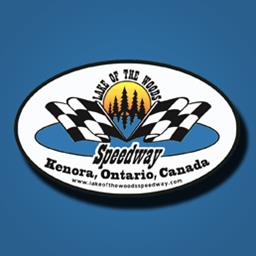 3/26/2019
Lake of the Woods Speedway
---
Pure Stocks to be WISSOTA Sanctioned For 2019
Lake of the Woods Speedway, in conjunction with Red River Co-op Speedway, and Greenbush Race Park, would like to announce that Pure Stocks will be sanctioning with WISSOTA for the next three seasons!
This is an exciting opportunity for the track and for the drivers in the class to reach a wider audience including extra benefits with a track point fund, a regional point fund, and additional insurance for drivers competing in the Pure Stocks.
"It is important that Lake of the Woods Speedway continues to enhance itself by becoming a part of the regional circuit. says track promoter Anthony Leek, "By sanctioning Pure Stocks, fans can connect with drivers not just at the local level, but in the larger regional level as well."
Spectators will continue to see great action in WISSOTA Pure Stocks, especially with several new drivers entering the division in 2019.
Stay tuned as we prepare for a great season of "Racing on the Rocks" at Lake of the Woods Speedway!
ABOUT WISSOTA
The WISSOTA Promoters Association was founded in 1981 by eight track promoters in Wisconsin and Minnesota, with intent to offer uniform rules for the promoters and drivers involved in the Late Model division. Soon, the group decided to do the same for the growing Modified division.
Since then, WISSOTA has expanded to about 50 Race Tracks across Minnesota, N. Dakota, S. Dakota, Manitoba, Ontario, Wyoming, Wisconsin, Idaho, and Montana sanctioning Hornets, Pure Stocks, Mod Fours, Midwest Modifieds, Street Stocks, Super Stocks, Modifieds, and Late Models.
The WISSOTA Promoters Association exists to benefit its Member Tracks to enhance safe, profitable and successful dirt track racing, through unified, cost effective rules, policies and procedures, enacted within a democratic environment.
Back to News