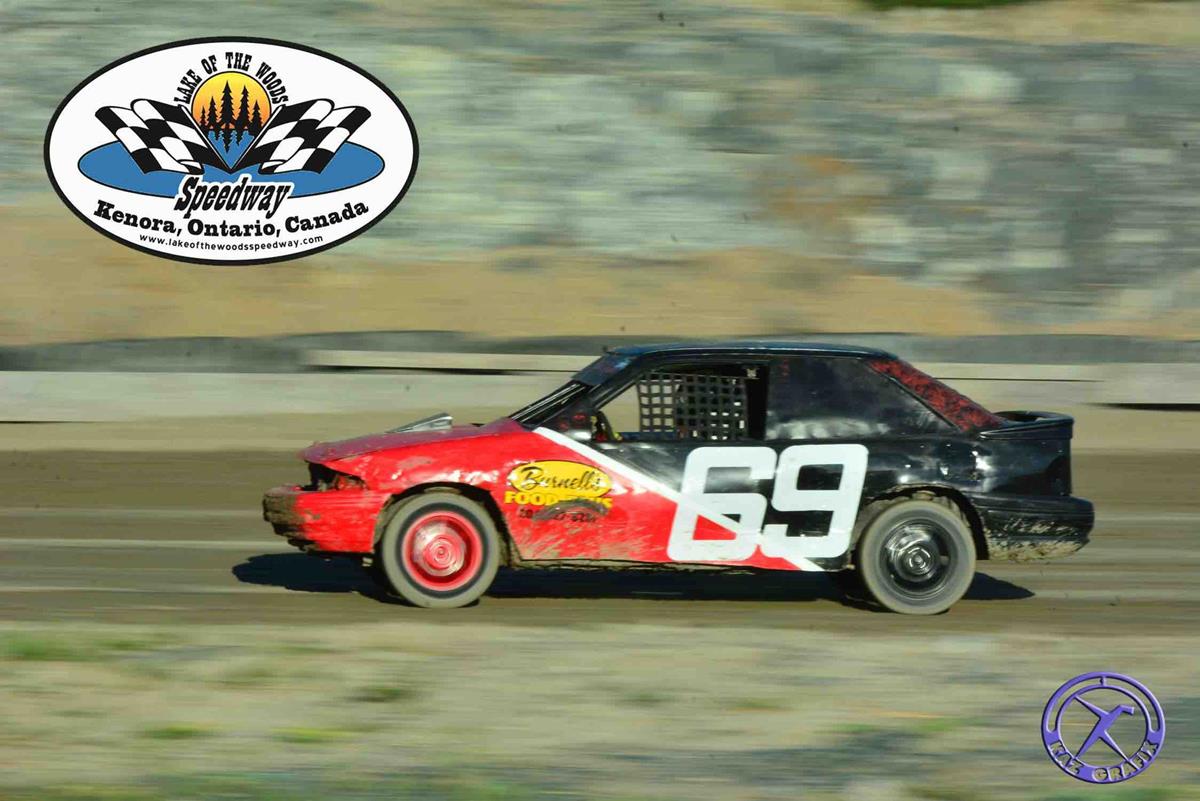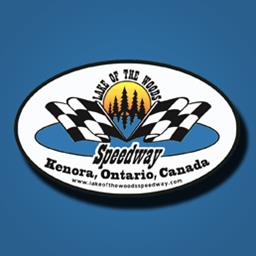 7/6/2019
Lake of the Woods Speedway
---
Audette, Krause and Niebel Take Exciting Feature Wins
Lake of the Woods Speedway was full of opening night excitement as the 2019 Season Opener took place on Friday night. Track organizers had been at it for several weeks getting the facility as complete as possible, including new parking spaces for both the fans and drivers.
In the WISSOTA Midwest Modifieds, Nick Audette was on a mission after redrawing fifth place for the feature event. Tom Morriseau took the early lead, but it didn't take Audette long to weave in and out of traffic to take the point position. However, a caution on lap five had Morriseau move back to the front. Being unable to hold him back, Audette made quick work of Morriseau and regained the lead and never looked back. On lap 12, Keelan Hall brought out the caution. On the ensuing restart, starting from the sixth place position, Murray Kozie began picking up positions. By lap 16, he was in second spot. Unfortunately, it seemed as though he may have overheated the right rear tire and started going backwards. He barely held onto the fourth spot at the checkered. Audette claimed the clean sweep, taking the heat race also.
In the WISSOTA Pure Stocks, Patrick Davis started on the pole and took the early lead. Larry Niebel moved up to second and started to gain on the leader. With Davis getting a bit of a push in turn two, Niebel made the cut underneath and started to pull away. But it wasn't over yet. With just a couple laps left, Davis was right on the rear bumper and made an aggressive move on the inside and squeezed Niebel out. Not to be stolen the win, Niebel made a strong push back on the inside, made it stick with a little help, and got the win! Devon Gable of Mylo, ND won the heat race.
In the 4-Cylinders, the top four of Nick Krause, Jim Mulholland, Brian Harris, and Mike Demchuk could have had a blanket over top of them. After a caution with one car overheating, and another with a flat tire that needed changing, it would all come down to the last lap. After having a rub in with Krause taking the lead in turns 1 and 2, Demchuck had just a couple corners left to make the run to regain the lead. He made a move to the bottom and just ever slightly clipped the infield tire, and while for a second it looked as though the car would come back down, it rolled over multiple times. Demchuk was able to get out immediately and was given a clean bill of health. Nick Krause would be declared the winner with Mullholland in second and Harris third. Krause also won the heat race.
It was a night with plenty of thrills, spills and three wide action. Racing resumes next Friday, July 12th with Hot Laps at 7pm and Racing at 7:30pm
SUMMARY
Q104FM WISSOTA Midwest Modifieds
Feature - Nick Audette, Tom Morrieau, Anthony Visser, Murray Kozie, Edward Bell, Keelan Hall, John Vahovick
Heat - Audette, Morriseau, Hall, Bell, Visser, Kozie, Vahovick
WISSOTA Pure Stocks
Feature - Larry Niebel, Patrick Davis, Chris Thomas, Michael Copp, Morgan McDonald, Devon Gable
Heat - Gable, Niebel, Davis, Copp, Thomas, McDonald
4-Cylinders
Feature - Nick Krause, Jim Mulholland, Brian Harris, Mercedes Audette, Mike Demchuk, Wanda Marshall (Wendy Capri), Anita Bellew
Heat - Krause, Harris, Demchuk, Mulholland, Marshall (Capri), Bellew, Audette
---
Article Credit: Photos by Kaz
Article Media
Back to News