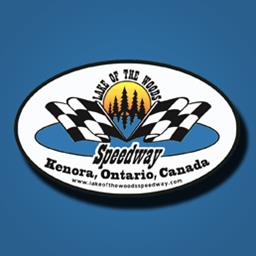 11/13/2019
Lake of the Woods Speedway
---
Thank You! 2019 Season Wrap Up
Congratulations to our 2019 Season Championships!
10T Tom Morriseau (Richer, Manitoba)
24 Chris Thomas (St. Malo, Manitoba)
23W Wanda Marshall (Kenora, Ontario)
Congratulations to our Feature Winners in 2019!
WISSOTA Pure Stocks
4C Chris Bouwman x 2
42L Larry Niebel
10D Patrick Davis
64 Gary Feeleus
Q104 WISSOTA Midwest Modifieds
02 Dayton Brady x 2
88w Tanner Williamson x 2
20 Nick Audette
16 Brenden Luschinski
5BA Aaron Blacklance
4-Cylinders
69 Nick Krause x 3
23W Wanda Marshall x 2
12 Zach Demers
Hard Chargers 2019
4-Cylinders - Nick Krause (+8)
WISSOTA Pure Stocks - Chris Bouwman (+7)
Q104 WISSOTA MWM - Dayton Brady (+18)
A Huge Thank You to our 2019 Season Sponsors. If you happen to be at the businesses below, and/purchasing from them, please thank them for their support. :)
Q104FM (www.kenoraonline.com)
CARSTAR Kenora (https://www.carstar.ca/en/locations/on/kenora/
Morgan Fuels (http://morganfuels.ca/)
Moncrief Construction Ltd.http://moncriefconstruction.ca/
Gillons Insurance Brokers (www.gillons.ca)
Bell's Septic (http://www.bellskenora.com/)
Bob's Transmissions (https://www.bobstransmissions.mb.ca/)
Winkler Canvas (https://www.winklercanvas.com/
Bennett's Marine Service (https://www.facebook.com/bennettsmarine/)
Bison Fire Protection Inc. (http://www.bisonfire.com/)
Xcav8rox (https://www.facebook.com/xcav8rox/)
Joe Neniska and Sons
Best Way Security Ltd.
Devin Bell
Visser Auto
And so many individuals and volunteers!
And so many individuals and volunteers!
Article Media
Back to News