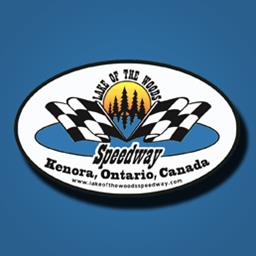 8/17/2021
Lake of the Woods Speedway
---
Eric Guyot Dominates Super Trucks, Copp, Farr, Rehill Take Features
Fans were treated to a special class called Winnipeg Super Trucks at Lake of the Woods Speedway this past Sunday, August 15, seeing Eric Guyot dominate both the heat and feature.
Michael Copp added another win after battling it out side by side with both Chris Thomas and last week's winner, Alex Mira from lap 1 until lap 20.
Brandon Rehill also took the top spot once again.
Alexander Farr claimed his fifth win in the 4-Cylinders.
Racing Resumes Friday, August 27 with Hot Laps at 6:15pm and Racing at 6:30pm for Season Track Championship!
Call 807-467-1791 (no voice mail bookings) or email lowspeedwayproject@gmail.com to reserve your tickets
Ages 18+ - $15
Ages 13-17 - $10
Ages 12/Under - $5
---
Article Credit: Photos by Kaz
Article Media
Back to News