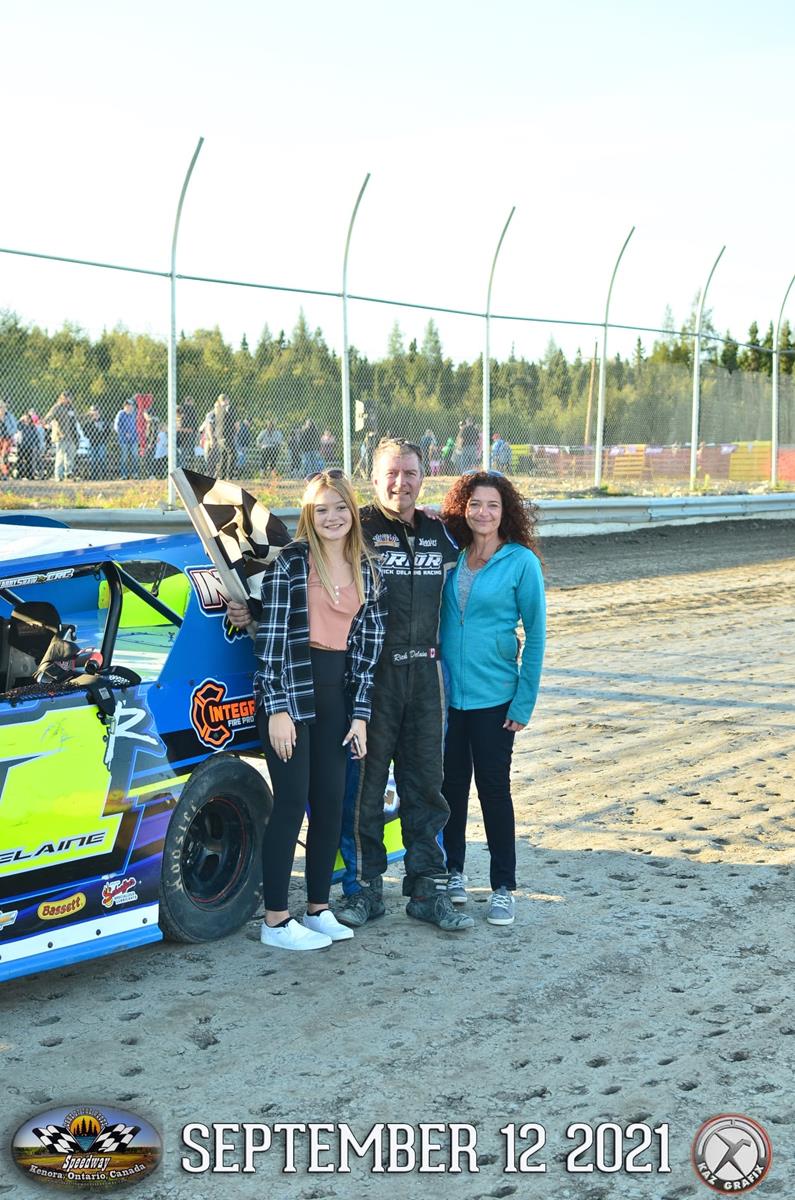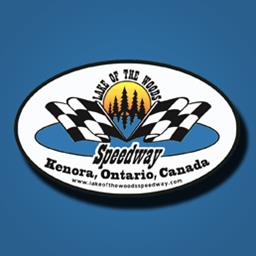 9/14/2021
Lake of the Woods Speedway
---
Delaine, Alcock, Mira, G. Strachan Take Season Finale Checkered Flags
Lake of the Woods Speedway hosted their season finale with the WISSOTA Modifieds, Q104 WISSOTA Midwest Modifieds, WISSOTA Pure Stocks and 4-Cylinders.
The racing was fierce in all four classes as Hard Chargers in each class put on some amazing action!
In the WISSOTA Modifieds, veteran Rick Delaine was hammer down throughout much of the race with taking the lead at the drop of the green flag. Rene Poluyko was running a strong race in second leading up to the first caution.
On the restart, a slip up by Poluyko allowed both Strachan and McRae gain the upper hand. McRae then started to reel in Delaine. Even with McRae challenging on occasion, Delaine was able to make it smooth sailing throughout the racing surface and claimed his first win at the track in 2021.
In the WISSOTA Pure Stocks, Rookie Alex Mira used the bump and run to get by speedway veteran Michael Copp. A battle ensured for second place with Jayson Bronk, Copp and Larry Niebel. It was three wide for much of the race, until engine troubles on Niebel's car lead to him retire early.
At the finish line, Mira would claim his second win at the speedway, capping off an extremely exciting season. Copp would finish runner up with Bronk, third.
In the Q104 WISSOTA Midwest Modifieds, it was a battle through and through. After charging from seventh place to the lead in short order, Glen Strachan was pulling away from most of the field. Little did he know, Paul Veert was doing some hard charging of his own. Coming from sixth place, Veert found something that was working and even got up beside Strachan a couple times.
"I knew he was there several times," said Strachan.
After a quick restart, Veert tried a different line, but wasn't able to make it work. He went back to his old line, but ran out of laps. Strachan took the win, with Veert second, and Nick Audette rounding out the top three.
In the 4-Cylinders, another Rookie claimed the victory for the first time as Dustin Alcock charged from fifth place to the lead over veteran Jake Mazur. Alcock never looked back taking the clean sweep.
Mazur finished second and Brandon Rehill claimed third.
Thank You to all the Fans, Volunteers, Sponsors, Drivers and their crews for an amazing season!
---
Article Credit: Photos by Kaz
Article Media
Back to News