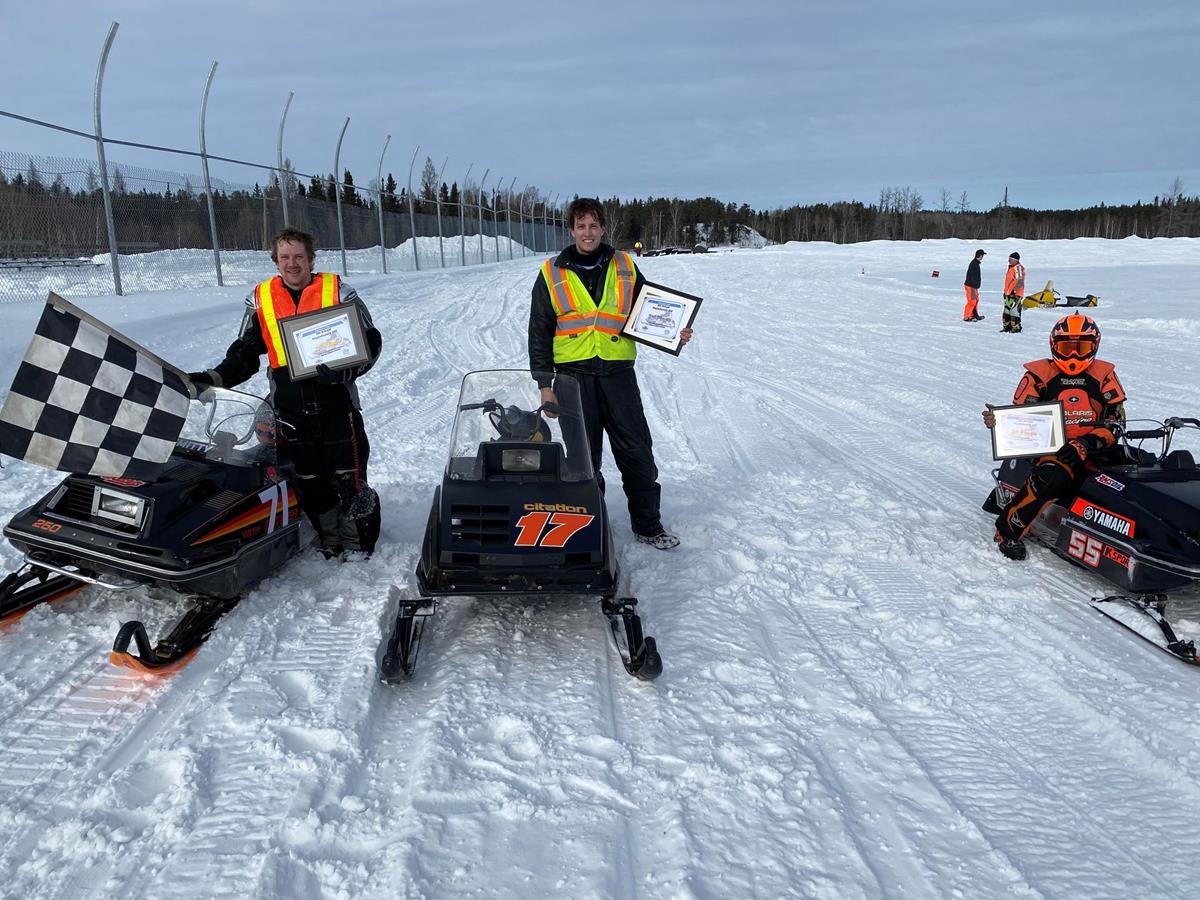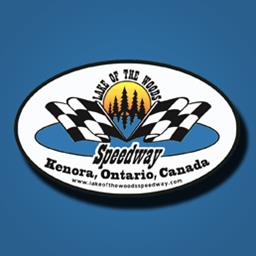 2/28/2022
Lake of the Woods Speedway
---
Smith Becomes Triple Winner of StayInKenora100, Dubois Clean Sweeps Twins
It was finally a beautiful weekend at Lake of the Woods Speedway. After having to postpone the races the previous weekend due to snowfall and closed roads, the StayInKenora 100 and Twin Cylinder Shootout was able to compete.
First up was the Twin Cylinder Shootout, where eight (8) sleds took to the track in a couple heats and a 20 lap feature.
Veteran Racer, Travis MacDonald of Gonor, MB took the lead in Heat one (1) and never looked back, dominating the race.
Lorne Dubois took the lead in heat two (2), although Brandon Rehill was close behind throughout the entire race.
In the feature, Dubois took the early lead and never looked back, while Rehill maintained a strong second for the majority of the race. However, Don Rogers, who started near the outside row, was able to take advantage of a tired Rehill and claimed second with a couple laps to go.
The StayInKenora 100 was one of the most thrilling races of all the enduro races so far since inauguration. It was a five sled battle for the first nine (9) laps with Travis MacDonald taking the lead. Dubois, Leek, Smith, and Rogers were all in the mix....
Bad luck started already, as while leading, MacDonald blew his engine up.... He conceded the lead to Dubois.... who led for the next fifteen (15 laps).
However, a bump in the track that Dubois hit caused him some discomfort and he was forced to slow his pace. Two time champion, Dylan Smith took the lead with Leek and Rogers right on his tail....
Not many laps later, Rogers started to experience problems with his sled. After running slowly on the bottom for about 15-20 laps, he pulled of to see what was wrong... a cracked fuel tank forced him to retire early.
After that series of events, it was a lap after lap after lap battle between the #17 of Christopher Leek and #71 Dylan Smith. While Smith led 58 of the 100 laps, he was constantly battling back and forth for the lead throughout it with Leek.
In fact, Leek took the lead half way through turn 3 on the last lap, but Smith was able to tightly make it around him coming to the line.
Congratulations to the winners and all the competitors for amazing day at the speedway.
Thank You to all the volunteers, sponsors, fans, and drivers for their support.
Special Thanks to Kenora Hospitality Alliance (stayinkenora.com), WSL Sport & Leisure, Pioneer Construction, and Triple Crown Industries!
FULL RESULTS BELOW -
StayInKenora100 Results -
#71 Dylan Smith (Kenora, ON) (Led 58 Laps)
#17 Christopher Leek (Ste. Genevieve, MB) (Led 18 Laps)
#55 Lorne Dubois (Kenora, ON) (Led 15 Laps)
#3H Edward Bell (Winnipeg, MB)
#68 Mike Wojtyniak (Kenora, ON)
#17R Julian Rhind (Kenora, ON)
#23 Elizabeth Romaniuk (Kenora, ON)
#57 Darrin Rea (Kenora, ON)
#40 Glenn Honke (Beausejour, MB)
#03D Davis Perchuk (Kenora, ON) DNF
#13c Don Rogers (Lac du Bonnet, MB) DNF
#37 Tyson Bennett (Lac Lu, ON) DNF
#8 Travis MacDonald (Gonor, MB) DNF (Led 9 Laps)
#177 Dustin Alcock (Kenora, ON) DNF
#1 Brandon Rehill (St. Andrews, MB) DNF
#J45 Braden Rogers (Lac du Bonnet) DNF
#6x Jeff Dreidger (Birds Hill, MB) DNF
---
Twin Cylinder Shootout Feature Results
#55 Lorne Dubois (Kenora, ON)
#13c Don Rogers (Lac Du Bonnett, MB)
#4b Brandon Rehill (St. Andrews, MB)
#23 Travis McDonald (Gonor, MB)
#63 Ruari Clark (Kenora, ON)
#09 Taylor Goodfellow (Reddit, ON)
#44 Glenn Honke (Beausejour, MB)
#23w Wanda Marshall (Kenora, ON) DNF
#30 Danny Leonard (Beausejour, MB) DNS
#163 Jonathan Neniska (Kenora, ON) DNS
Heat #1
#23 Travis McDonald
#63 Ruari Clark
#44 Glenn Honke
#30 Danny Leonard DNS
#163 Jonathan Neniska DNS
Heat #2
#55 Lorne Dubois
#4 Brandon Rehill
#09 Taylor Goodfellow
#13c Don Rogers
#23w Wanda Marshall
Article Media
Back to News