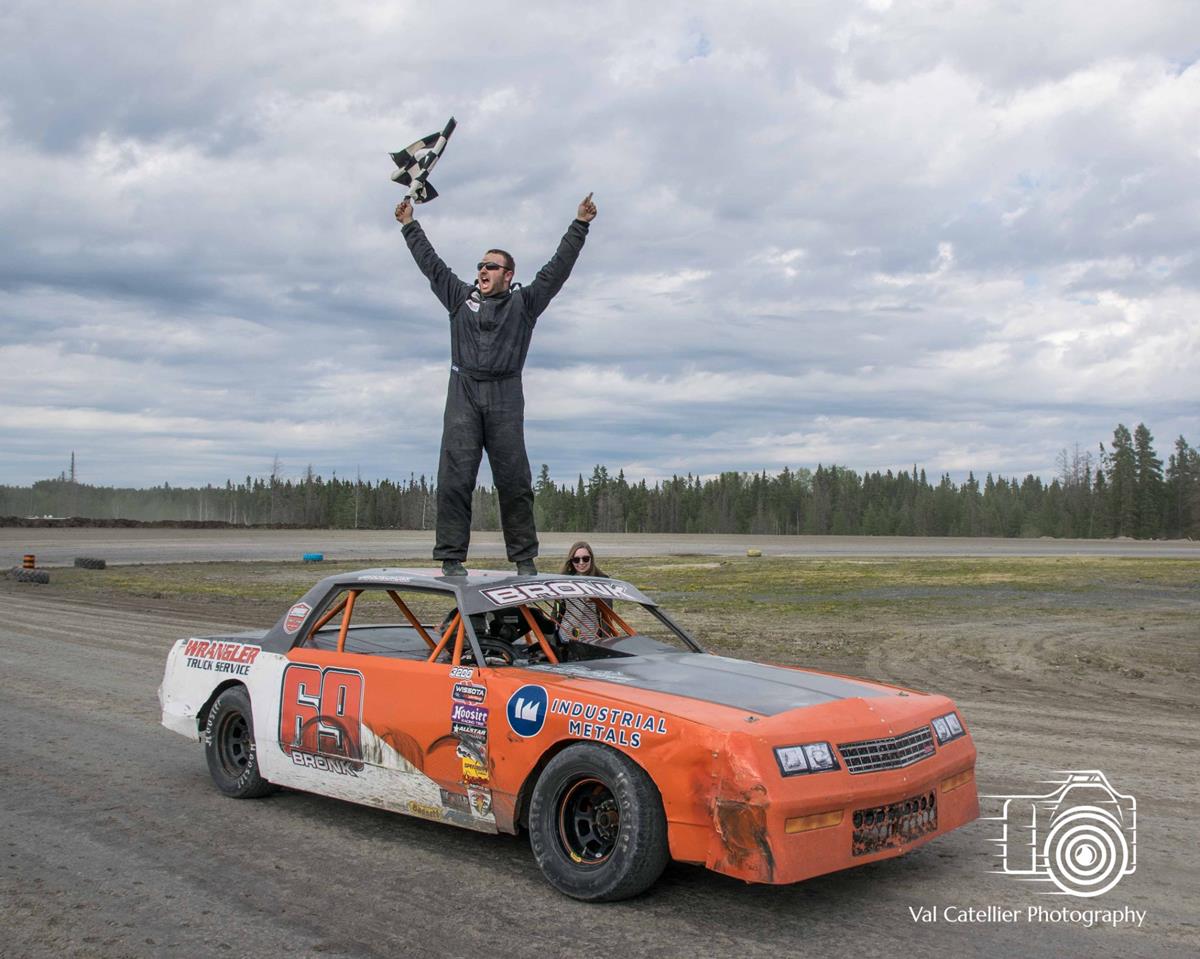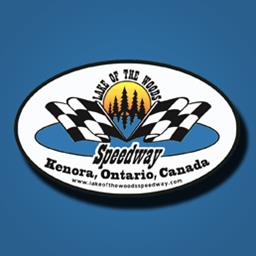 7/4/2022
Lake of the Woods Speedway
---
Mazur and Bronk Win First Ever Features, Poluyko, and Rehill Make Victorylane
Lake of the Woods Speedway returned to action for 2022 as the Riverview Industries WISSOTA Modifieds, Q104 WISSOTA Midwest Modifieds, WISSOTA Pure Stocks, and 4-Cylinders took it to the track in front of a large crowd of new and returning fans.
The WISSOTA Pure Stocks started out the afternoon in two heat races, Jayson Bronk started in fifth in his heat but made quick work moving up to second place in just a couple laps. Eventually, he would overtake Bryson McDonald for the win. In the second heat, Austin Overwater was able to take advantage of a mechanical issue with Steve Redman to win Heat two.
In the feature, Bronk was able to redraw pole position and never looked back, dominating the entire race. The real battle was between Alex Mira, Alex Farr and Overwater, who battled three wide for many laps before the race was completed. Congrats to Jayson Bronk for his first ever feature win!
The Q104 WISSOTA Midwest Modifieds also had a great race. In the heat race, Patrick Davis was able to get a great start coming into turn one. He developed a gap between himself and the rest of the field to take the win.
In the feature, Edward Bell had the lead from the pole for over two thirds of the race, but having started in the fourth position, Brandon Rehill was now hot on his tail. With just a couple laps to go, Rehill was able to get underneath Bell to take the checkered flag! Nick Audette rounded out the top three.
The 4-Cylinders had some great battles in each of their heat races. In Heat one, Zachary Valiquette raced side by side with Dustin Alcock, putting on a great show, but Alcock made a couple bold moves that didn't quite pay off and he moved from first to fourth very quickly. But, a new challenger, Brodie Mcgowan had caught up to Valiquette. With just over a lap to go, Mcgowan got the lead and the win. In the season heat, Jake Mazur started fourth and made his way up to first.
In the feature, it was another great battle with Valiquette, Mcgowan and Mazur swapping the lead several times. Car trouble plagued Valiquette suddenly, leading him to pull into the infield. A brief caution from George Henley Jr. then led to a show off with Mcgowan and Mazur. In the end, Mazur was able to pull away for his first ever feature win.
The Riverview Industries WISSOTA Modifieds took to the track as well. In the heat, Ethan Friesen dominated the race with Chris Bouwman finishing a distant second.
The feature was a very different affair. Rene Poluyko started on the pole and even after driving into the corner too hard several times, allowing Friesen to stick his nose beside him, Poluyko smoothed out his line and was able to cruise to a great victory.
Thank You for all the wonderful sponsors, volunteers, fans, and drivers/crews for making the 2022 season opener at Lake of the Woods Speedway an amazing event.
Also, congrats to Madoc Mulholland for being in his first ever race as well as welcoming back Bruce Berringer who raced for the first time in over 35 years!
Racing returns this Friday, July 8 with Gates Open at 6:20pm, Hot Laps at 7:00pm and Racing at 7:20pm.
Ages 18+ $15
Ages 13-17 $10
Ages 6-12 $5
5/Under FREE
You can reserve tickets in advance by email lowspeedwayproject@gmail.com
---
Article Credit: Photos by Val Catell
Article Media
Back to News