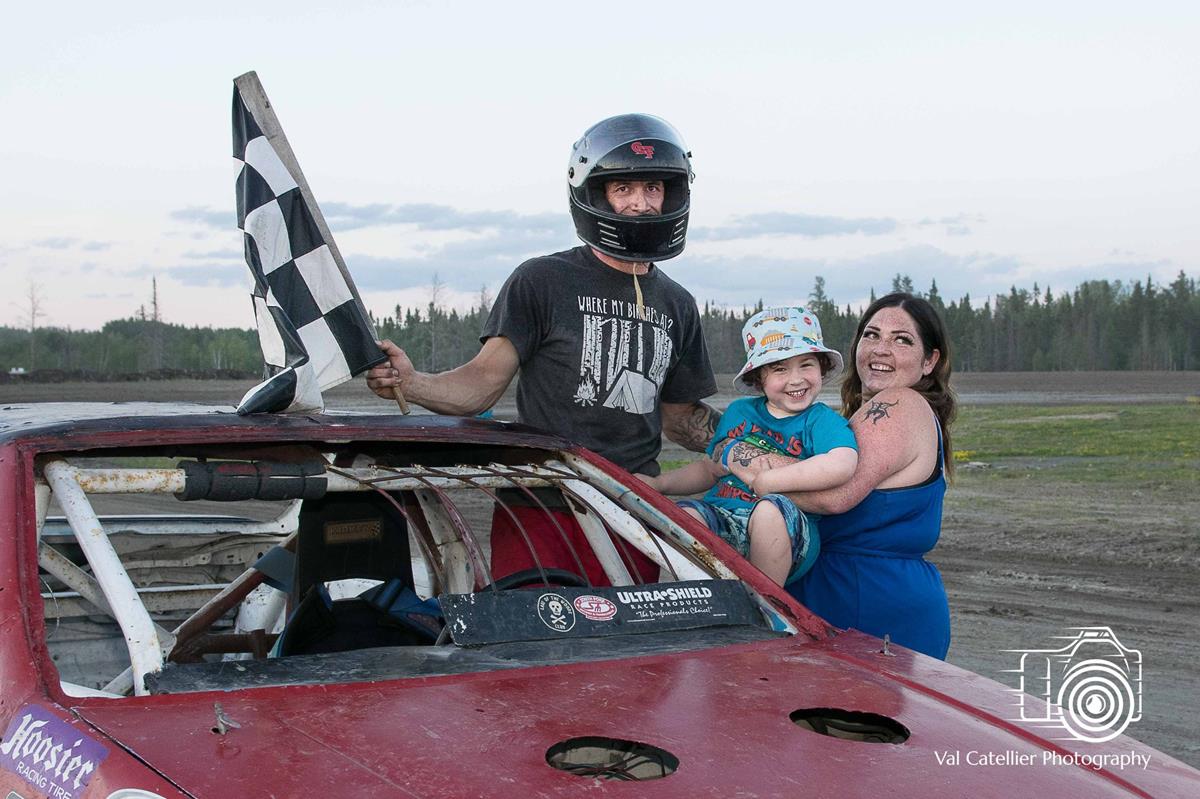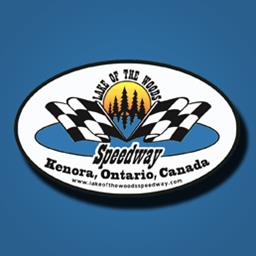 7/18/2022
Lake of the Woods Speedway
---
Valiquette Wins First 4-Cylinder Feature, Mira and Rehill Win Thrilling Races
It was another beautiful Friday night at Lake of the Woods Speedway with the Q104 WISSOTA Midwest Modifieds, WISSOTA Pure Stocks, and 4-Cylinders.
It was a battle and a half in the WISSOTA Pure Stocks feature with Alex Mira, Michael Copp, Alexander Farr and even Logan McDonald all battling for position throughout the race. Even after a couple cautions, the top four kept the battled going. Eventually, Mira found a lane further up the track and battled side by side with Copp throughout much of the race. Mira would then take the win, his first feature win at the track in 2022, third overall.
In the Q104 WISSOTA Midwest Modifieds, Keelan Hall started on the pole and took an early lead. The car was looking really good, but Brandon Rehill was on the march. After making a daring pass on the outside of Patrick Davis, Rehill had his eyes set on the lead position. Lap traffic would play a part as both leaders were catching up on the lap car of Jesse Thompson. Coming out of turn two, they went three wide, with Rehill taking the bottom and Hall getting stuck in between. Rehill then hit the hammer and pulled out in front. Even after a quick caution, Rehill was able to pull away for his third victory in a row at the track.
The 4-Cylinder feature had its share of excitement as well as attrition. Zachary Valiquette, whom had car troubles the last few weeks, drove a solid heat race. With having such a low point average, he was able to snag pole position for the feature. Meanwhile, previous feature winners of Jake Mazur and Brodie Mcgowan had to start 7th and 8th respectively. There was some amazing battles with the cars trying to go four wide on occasion.
Eventually, there would be a few red flags due to accidents, including one involving Rookie George Henley Jr., Re-Rookie Bruce Berringer, and Mercedes Audette.
With eight (8) laps to go, Valiquette would do everything he could to hold off Mazur and Mcgowan. Coming to the checkered flag, Mazur and Valiquette would make contact, but Valiquette would come out triumphant and win his FIRST ever feature event.
Racing returns on July 30 and July 31st for the Dinner Jacket Classic Series and Bruce Krawicki Memorial!
Hot Laps at 5pm and Racing at 5:30pm BOTH days.
Green's BBQ WISSOTA Modifieds
Q104 WISSOTA Midwest Modifieds
WISSOTA Pure Stocks
4-Cylinders
Ages 18+ - $20
Ages 13-17 and 65+ - $15
Ages 6-12 - $5
Ages 5/Under FREE
Book ahead by sending us an email lowspeedwayproject@gmail.com
Concessions available, No outside food.
Raindate is Monday, Aug 1 at 1pm (If Necessary)
---
Article Credit: Val Catellier Photography
Article Media
Back to News