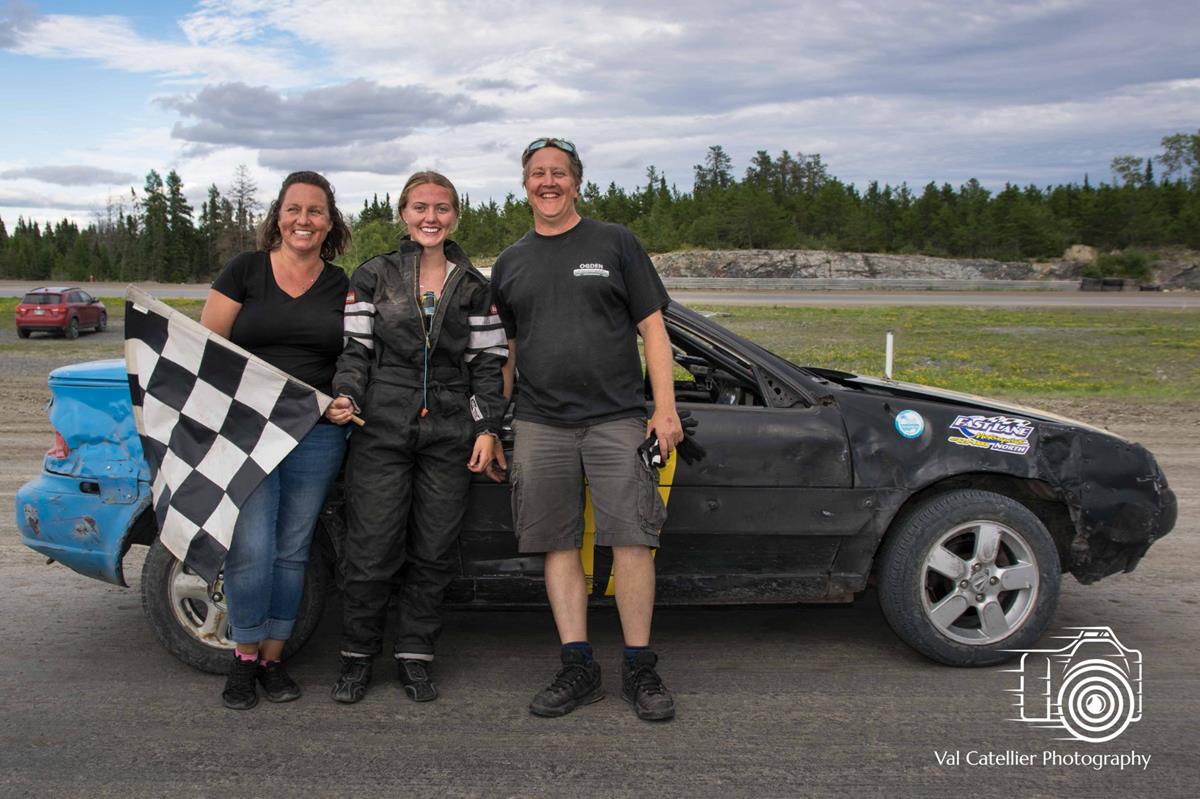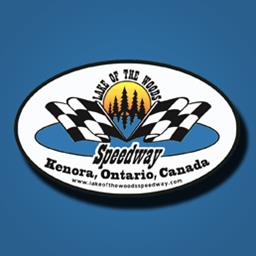 8/9/2022
Lake of the Woods Speedway
---
Mulholland Zip Lines to Win, Simpson Wins with Exciting Pass, Mira Claims Second Win of Season
Racing was fierce at Lake of the Woods Speedway as the Q104 WISSOTA Midwest Modifieds, WISSOTA Pure Stocks, and 4-Cylinders made for some great side by side action.
In the Q104 WISSOTA Midwest Modifieds, Thunder Bay driver, David Simpson, made the trek to Kenora for the first time in 2022. Simpson won Day #1 of the Dinner Jacket Classic Series last season.
Heat one had Brandon Rehill, who has been undefeated at the track this season, taking another heat win over Kenora local, Keelan Hall. In the second heat, Nick Audette held off Simpson for the victory of heat two.
In the feature, Christopher Leek started on the pole with Edward Bell. Early on, Leek had to fend off Audette, who was already knocking on the door. An early caution restacked the field as undefeated Rehill snapped a driveshaft just two laps in.
On the ensuing restart, Leek was struggling to find grip, which allowed Audette to make a move on the outside of turn two. Taking the lead, you knew it was only a matter of time until Simpson would come knocking.
Brody Strachan, in the meantime, found a spot near the upper middle of the track and started to make some passes, having started in the eighth position. He would get by Patrick Davis and Hall (who were battling it out for a top five position) then Edward Bell, and eventually moving past Leek out of the third position.
Simpson tried every which way to get on the inside of Audette, but the line just wasn't opening up. Some help with lap traffic, and a groove that was hooking up, Simpson made a pass on the outside of turn four and was able to make it stick, with just three laps to go!
Congratulations to Simpson for the feature win! Audette second, Strachan third.
In the WISSOTA Pure Stocks, Alexander Farr claimed the heat victory after passing Bryson McDonald for the lead coming out of turn four.
In the feature, McDonald looked poised to win his second career feature race when disaster hit. Jamie Tates was about to be lapped, and they tagged each other coming out of turn four.
On the ensuing restart, Farr was able to get the lead. Officials had warned him of a wobble issue on his right rear after the caution, but he decide to stay out.
It looked as though victory was guaranteed, even with a hard charging Mira, who had moved into second place. With about seven laps to go, Farr's right rear tire gave out, resulting in a flat. He would limp it into the pit, giving way to Mira winning his second feature of the season at the track.
In the 4-Cylinders, Logan McDonald would start fourth and take the win in the first heat. In the second heat, Kamea Mulholland and Hayden Audette would have some side by side action before Muholland would take the win.
In the feature, it was a pair of Audette's battling for the lead. Both Mercedes and Hayden were having a great battle, but the hard charging Mulholland was moving up the field, looking for another taste of victory. Coming from the sixth position, Mulholland took advantage of a slip up by Hayden. Then, a couple laps later, Mulholland was right on the back bumper of Mercedes. There was a little tap it seemed with the two and with Mercedes slipping up the track Mulholland made the pass and never looked back, gaining a strong advantage.
There were also strong battles with Jake Mazur and Brodie Mcgowan. At one point, Mcgowan pulled a "Days of Thunder Russ Wheeler" move, without realizing, on Mazur and was able to hold him back for a few laps more, but eventually Mazur would claim third place.
Congratulations to Kamea Mulholland for her first ever win at the track and second of the season overall.
Racing Resumes this Sunday, August 14 w/ Winnipeg Super Trucks!
Hot Laps at 4pm and Racing at 4:30pm
Brought to you by CARSTAR Kenora
Ages 18+ - $15
Ages 13-17 - $10
Ages 6-12 - $5
Ages 5 Under - FREE
Cash at Gate
Concessions Available
No Outside Food/Coolers
No reservation needed!
---
Article Credit: Val Catellier Photography
Article Media
Back to News