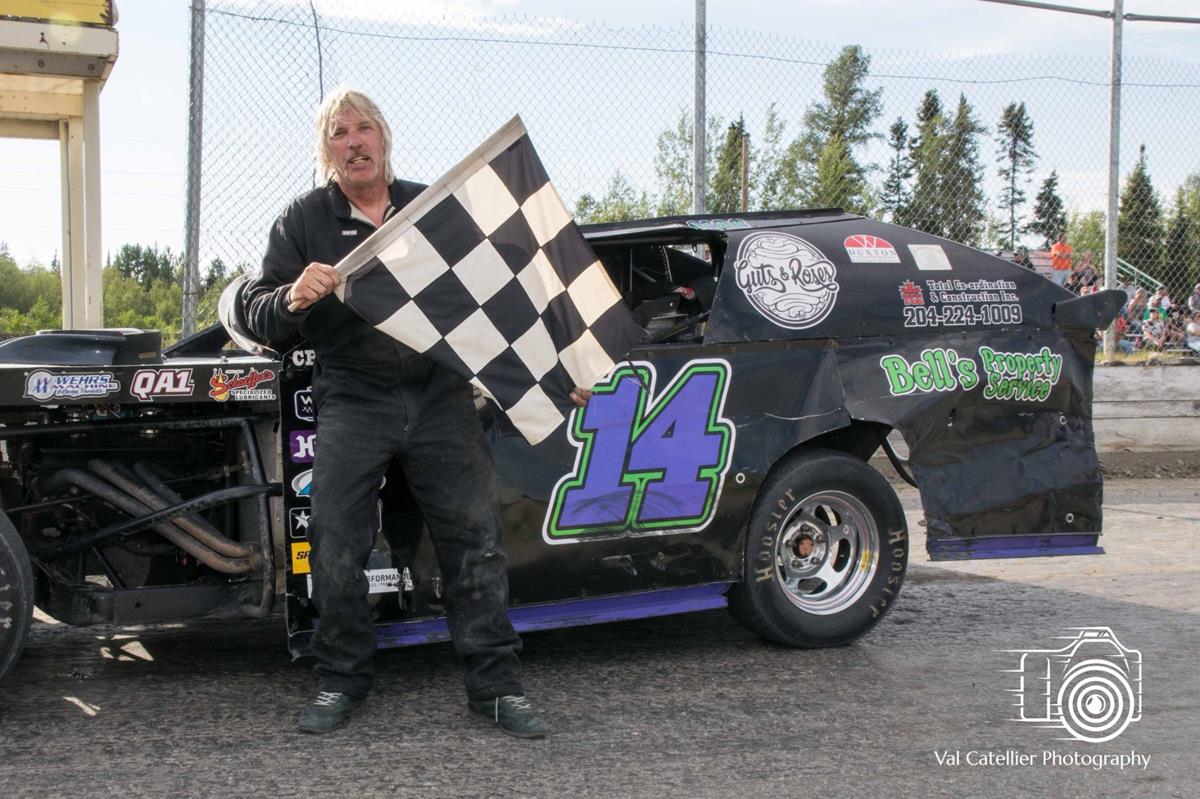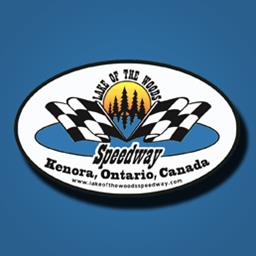 8/15/2022
Lake of the Woods Speedway
---
Bell Wins First Feature Ever, Mira Gets Turkey, Mazur First Repeat Winner (4cyl) in 2022
Another beautiful day for racing at Lake of the Woods Speedway as the Q104 WISSOTA Midwest Modifieds, WISSOTA Pure Stocks and 4-Cylinders continue to battle it out for a track championship and the ultimate glory of being a feature winner.
In the WISSOTA Pure Stocks, a pair of Alexs' moved quickly to the front of the field in the heat race, with Mira taking the win. Mira would prove once again in the feature who was the top point getter at the speedway in 2022, by taking the lead not long after starting in the fifth position.
Even with some lapped traffic to deal with, Mira was able to cruise to his third victory in a row.
In the Q104 WISSOTA Midwest Modifieds, Brandon Rehill dominated the heat race by well over a straightaway. Edward Bell, who started in fifth place was able to claim second spot.
In the feature, the seven cars were tightly packed which caused a quick caution as Audette went around with a mess of cars. A full restart was ensued with Edward Bell getting the early jump. Audette would make his way to second place with Patrick Davis running third. Rehill and Christopher Leek would round out the top five.
Congratulations to Edward Bell for winning his FIRST EVER Feature event!
In the 4-Cylinders, a total of a dozen cars were split into two heats. The action was fierce in heat one as Bruce Berringer and Jake Mazur battled for the top spot. Eventually, Mazur would take the win. In the second heat, it was a three wide battle for much of it as Brandon Rehill , Brodie Mcgowan, and Kamea Mulholland made it very interesting. Mcgowan would eventually take the win.
The feature had MORE than its fair share of 3 wide, 4 wide, rubbing, banging, spinning, and a last lap pass that thrilled everyone who was watching!
Berringer and Taylor Audette started on the front row, but it was Berringer who would take the lead. It was a battle behind him as Rehill, Mazur, Mcgowan, and K. Mulholland battled it out for second third and fourth. As cars went into turn three, almost four wide, disaster hit as Rehill and George Henley Jr. tagged on the outside which led Rehill sideways down the track. Luckily, everyone was mostly unscathed.
For the ensuing restart, it was setting things up for a battle of the buddies with Mazur and Mcgowan vying to become the first repeat winner in the four-cylinders for 2022. As the laps wound down, you could see how much of a run Mazur could get coming out of turn two. But Mcgowan would keep shutting the door in turn three/four. On the final lap, Mazur dove underneath of Mcgowan on the backstretch.
They were door to door coming into the last two corners, but Mcgowan refused to give Mazur any space. It was going to come down to the wire. With one last strongman push, Mazur broke through the block that Mcgowan had thrown and cruised to victory at the line.
An exciting afternoon of racing! Congratulations to all!
There is NO racing for Sunday August 21 (Emo Fall Fair Races are Aug 19/20)
Racing Resumes for the Track Season Championship on Sunday, August 28 Brought to You by Riverview Industries!
Hot Laps at 4:00pm
Racing 4:30pm
Gates Open 3:15pm
$15 - Ages 18+
$10 - Ages 13-17
$5 - Ages 6-12
5/Under FREE
Q104 WISSOTA Midwest Modifieds, WISSOTA Pure Stocks, 4-Cylinders
Thank You to CARSTAR Kenora for their support of August 14th racing! Thank You to all the volunteers, fans, sponsors, drivers, and crews for making Lake of the Woods Speedway a great place to be!
---
Article Credit: Val Catellier Photography
Article Media
Back to News