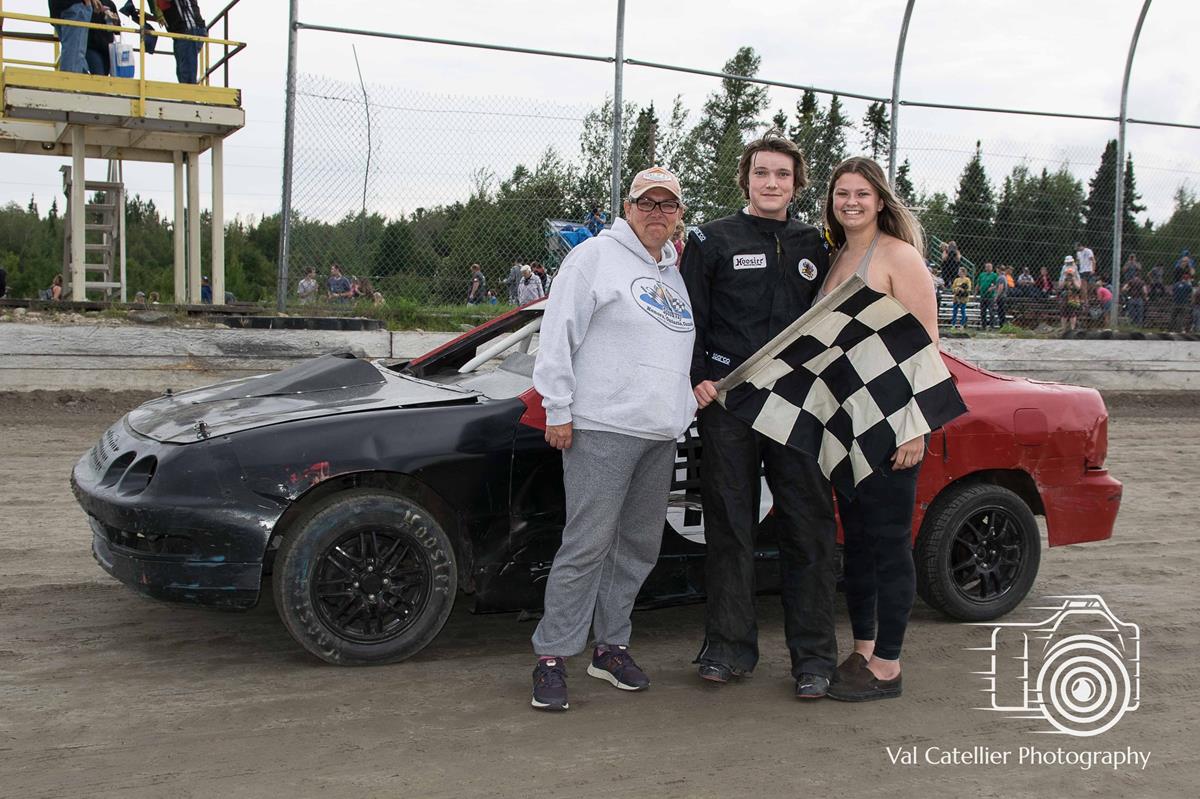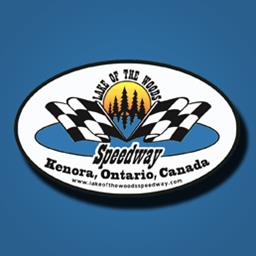 8/29/2022
Lake of the Woods Speedway
---
Rehill, Mazur, and Mira Cap off Stellar Season Championships, McDonald Claims 4-Cylinder Win
Racing Action resumed on Sunday, August 28 for the 2022 Season Championships presented by Riverview Industries Ltd.
A solid showing of WISSOTA Pures Stocks started off the event with Greg Smith having mechanical issues, allowing Alex Mira to start on the front row with Michael Copp, who had returned for the first time since the Dinner Jacket Classic (Engine issues). Even with a few laps of battling between the two, it was Mira who would be victorious.
In the second heat, Jake Mazur was able to take the early lead over Darrin Rea. Alexander Farr, who started fifth, made it to second, but ran out of laps to catch up to Mazur.
In the feature, Alex Mira started and finished where he has been dominating the second half of the season. While it looked like Mazur might have a shot at challenging Mira, car troubles forced him to retire early. Mira would breeze to his fourth victory in a row to cap off a tremendous season championship! Congrats!
Bryson McDonald would battle from sixth place to second, while Farr would finish third as well as Rookie of the Year at the Speedway in the class.
In the Q104 WISSOTA Midwest Modifieds, Brandon Rehill took the clean sweep and the 2022 Season Championship in dominating fashion! Nick Audette would finish second in the feature as well as runner up in the championship. Christopher Leek would finish third.
In the 4-cylinders, the closest points battle of the season was between Jake Mazur and Kamea Muholland.
In heat one, Mercedes Audette would win from the pole, while Logan McDonald would do the same in the second heat.
In the feature, Mazur and K. Mulholland started on the front row as an opportunity to see who would get the championship. Only five points separated them.
Mazur was able to get the lead early on but Mulholland was right on his tail. Brodie Mcgowan tried to find a way through which gave some great side by side action. However, coming from the ninth position, Logan McDonald was able to take advantage of some battling throughout the field and now had his sights on the top three.
Eventually, McDonald was able to challenge for the lead with Mazur on the inside. They battled back and forth, but Mazur ran into an issue with his car. He was able to fight through it, but was unable to keep up with the leader.
Mcgowan tried to take advantage of Mazur's undoing and was able to claim second place at the finish line. Mulholland was also passed by a hard charging Dustin Alcock who had moved from seventh to fourth in the closing laps.
Congratulations to Logan McDonald for his second win of the season and congratulations to Jake Mazur for winning the 2022 4-Cylinder Season Championship!
No Racing for the Labour Day Weekend at Lake of the Woods Speedway
Racing Resumes Sunday, September 11 for First Responders Recognition Day!
WISSOTA Pure Stocks, Q104 WISSOTA Midwest Modifieds, 4-Cylinders
Gates Open 3:15pm
Hot Laps at 4:00pm
Parade of First Responders ~4:20pm
Racing at ~4:30pm
First Responders get in FREE if they bring a friend (with Valid ID)
Ages 18+ - $15
Ages 13-17 - $10
Ages 6-12 - $5
5/Under FREE
Concessions available
Cash at Gate
No Outside Coolers/Food/Drinks
---
Article Credit: Val Catellier Photography
Article Media
Back to News