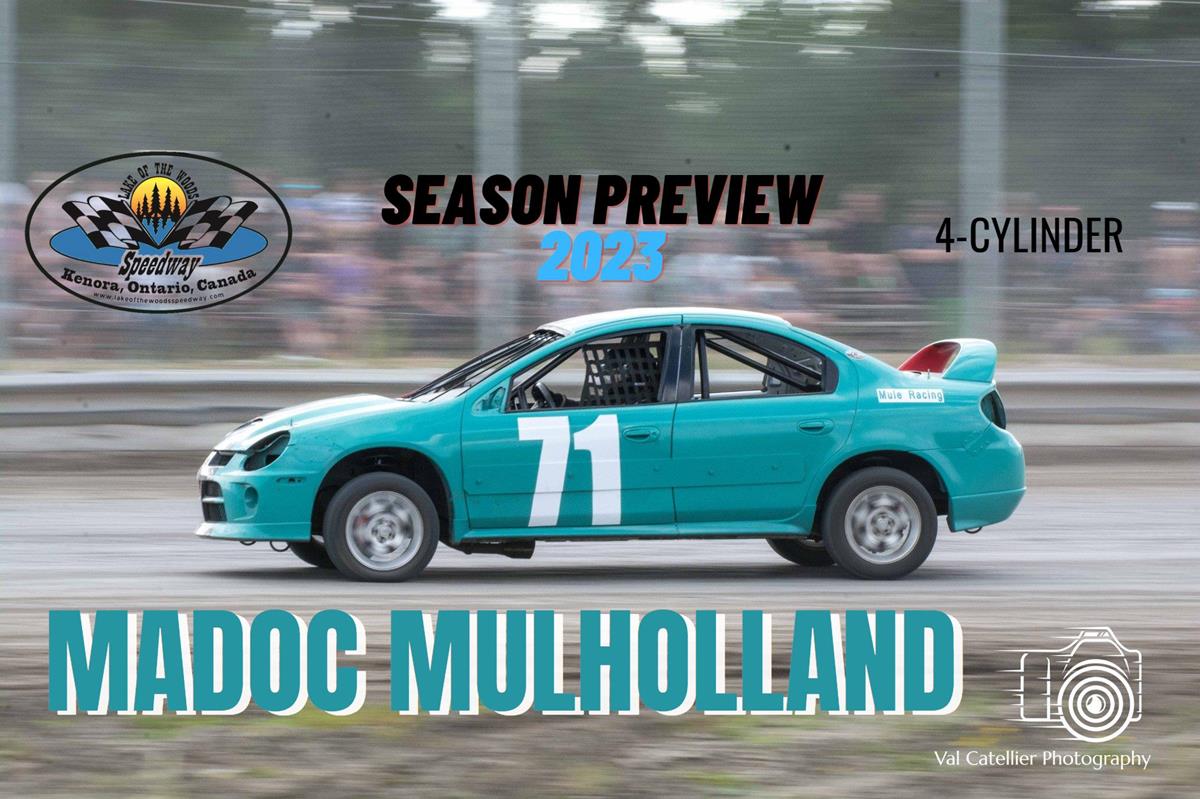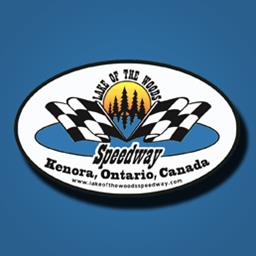 4/19/2023
Lake of the Woods Speedway
---
2023 Season Preview: #71 Madoc Mulholland - 4-Cylinders
2023 Lake of the Woods Speedway Season Preview
#71
Madoc Mulholland
4-Cylinders
Hometown: Winnipeg, MB
Madoc debuted as a rookie at Lake of the Woods Speedway in 2022 on Season Opener July 3 where he finished both the heat and feature without having to pull off due to any mechanical issues. He raced both at Winnipeg and Kenora throughout the season.
Mulholland is currently a student and has the sponsors of VRPatel Health Services Inc., B Tech Corporation, Reeset Truck & Trailer Service Ltd., Tumey Transport Inc., Winnipeg Central Fleet Care CO, and more to come in 2023.
Pit crew includes – Jim Mulholland, Jim Benzie, Jack Mulholland, Michael Wenham, and Tara Mulholland.
As just a teenager, it was Madoc's turn to take the wheel as his Dad and sister were now experienced racers.
"I have the number 71 because we already had a 17 and I didn't want to have to get a different numbered decal."
One of his funniest stories involved an individual wanting the bumper of the racecar.
"Right after Dad had painted the new car and had its first race, a guy came down from the stands and wanted to buy the bumper for more than we spent to build the race car. Now, every time I go out on the track, we all joke about not wrecking the bumper."
Mulholland's plans for 2023 are to get as much seat time as possible.
Promoter's Thoughts – "Madoc has gained a ton of experience and confidence from the rookie season. In fact, during the last event at Lake of the Woods Speedway, the announcer wasn't so sure it was him driving the car. It looks like a promising season if heads were already being turned at the end of 2022."
Looking forward to your continued improvement, Madoc!
---
Article Credit: Val Catellier Photography
Back to News