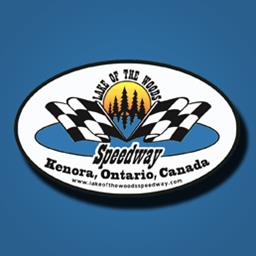 4/22/2023
Lake of the Woods Speedway
---
2023 Season Preview: #21 George Henley Jr. - 4-Cylinders
2023 Lake of the Woods Speedway Season Preview
#21
George Henley Jr.
4-Cylinder
Hometown: Kenora, ON
Henley Jr. started racing at Lake of the Woods Speedway in 2021 on August 8th where he finished last in his heat and finished last (6th) in cars running in the feature event.
He is a Heavy Equipment Operator and is sponsored by Henley Enterprises, and HD Contracting Enterprises.
As for how he got into racing, "I don't have much of a story as to why I got into racing. I knew a few people from work that race and after stumbling across a few cars online, I found myself down at the track on race day."
After two seasons of racing, Henley Jr. says that he has met some great people and already some great memories to be had.
Because of that, "A race car is definitely the best things I have ever bought!"
His expectations in 2023 include nice weather, no need for repairs – "A Racers Dream".
Promoter's Thoughts – "George had some tough lessons in 2022 but his last race showed some great improvement. It isn't easy to just jump into a race car, but he has been willing to put it on the line. I hope he can attend for a full season so that more of his potential can be reached."
Keep at it, George!
---
Article Credit: Val Catellier Photography
Back to News