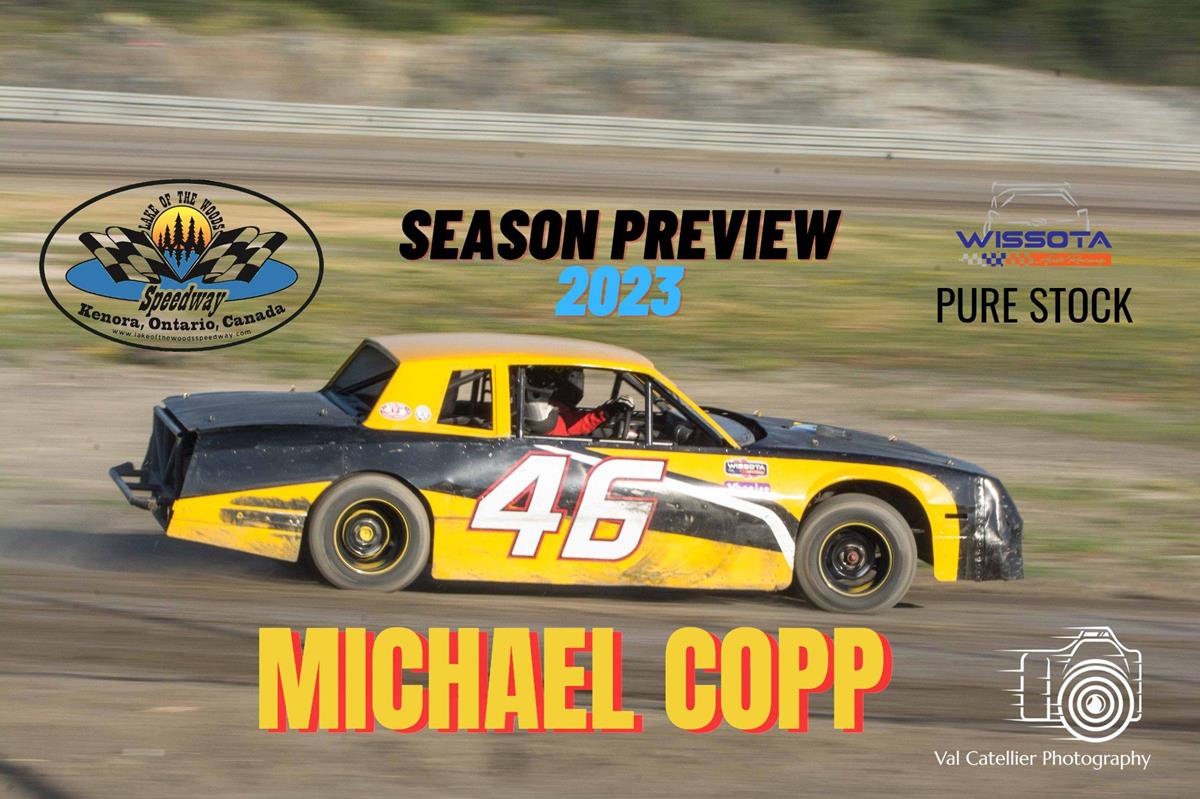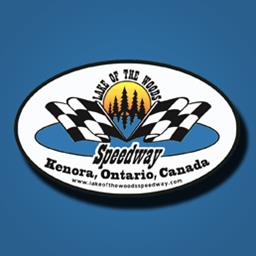 4/24/2023
Lake of the Woods Speedway
---
2023 Season Preview: #46 Michael Copp - WISSOTA Pure Stock
2023 Lake of the Woods Speedway Season Preview
#46
Michael Copp
WISSOTA Pure Stock
Hometown: Oakbank, MB
Copp has been racing for fourteen years and his first racing event at Lake of the Woods Speedway was during the Grand Season Opener on August 5, 2018 where he had a DNF (flat tire) in the heat event, and was unable to make the rain date (DNF).
He is a Printing Press Assistant and Jeff Copp is his pit crew.
So far in his Dirt Track Racing career, he is the 2020 and 2021 Lake of the Woods Speedway Track Champion and has a total of 8 career feature wins.
"My Dad is the one who got me into racing. He competed in the 8-Cylinder Enduro class at Victory Lane Speedway. I was 9 years old when I first started racing Go-Karts at Gimli."
Copp has seven (7) years of kart racing and won two championships and even set a track record.
"I had many great battles during my time karting with Morgan and Bryson McDonald. I look forward to more with them on the dirt."
He first got behind the wheel of a stock car at the age of thirteen. Derek Pollock had rented the speedway in Winnipeg for the day and had people trying his rental cars.
"I don't remember doing very well and spun out a few times. But, it got me excited for what I could possibly race in the future. I chose number 46 because a few years ago we did my car up like the one Cole Trickle drive in the movie 'Days of Thunder'.
He decided to keep the number even after he moved away from the paint scheme, since he has a lot of success with it.
"My favourite memory in my racing career came this past season when I got to race against my dad for the first time. We both started on the front and got to battle for the lead for a few laps. It is something really special to me."
His plans for 2023 include getting back into victory lane and contend for a track championship at both Lake of the Woods Speedway and Victory Lane Speedway.
"I would like to give a big thank you to my Dad and Derek Pollock. Without their help and sharing of knowledge, I wouldn't have been able to accomplish what I have so far in my career. I am looking forward to racing against both of them this year."
Promoter's Thoughts – "Michael earned Hard Luck award at Lake of the Woods Speedway due to consistent mechanical and on track issues. This was a far departure after dominating the previous two seasons. I hope he is able to have a rebound year to challenge Mira's cleanup in 2022."
Time to show them who's got the mojo, Michael!
---
Article Credit: Val Catellier Photography
Back to News