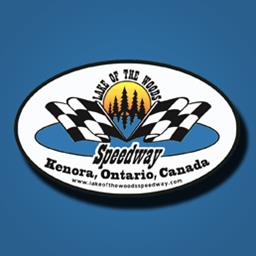 4/28/2023
Lake of the Woods Speedway
---
2023 Season Preview: #69 Jayson Bronk - WISSOTA Pure Stock
2023 Lake of the Woods Speedway Season Preview
#69
Jayson Bronk
WISSOTA Pure Stock
Hometown: West St. Paul, MB
Bronk has been racing for two years and has one feature win (earned at Lake of the Woods Speedway) and many heat wins. He is an Assistant Manager at an International Drilling Company.
His first visit to Lake of the Woods Speedway was on Day 1 of the Dinner Jacket Classic Series on July 31, 2021 where he had a DNF in both the heat and the feature event.
Sponsors are – Wrangler Truck Service, Industrial Metals, Mowdown Racing Engines, Performance Auto Canada, Dirty Bodies by RJK.
His pit crew include Ed Bronk, Justin Bronk and Sam Steffensen.
Bronk has been around racing since a very young age going to the track to watch his Dad run the Enduro races or Grand Forks to watch the Late Models with his Grandparents.
"Racing has always been a part of my life and it became a strong passion about a decade ago when my brother bought a WISSOTA Midwest Modified and I became the crew chief. We were a team for about seven years, then I decided to start racing myself."
Bronk purchased Chris Bouwman's Pure Stock and has been hooked as a driver ever since.
"While I have so many good stories to tell on my racing adventures, the one that sticks out the most is when we were at ALH Speedway for the Corn and Apple Festival. We had Jesse Teunis' Street Stock in my brother's trailer and after a day of racing, we had a few drinks, and as we were going to bed, we noticed the generator wasn't running."
Due to a lack of fuel in the generator tank, the crew filled it up, but it wouldn't start back up.
"We had the bright idea of spraying brake cleaner down the air breather while I pulled it over. The generator back fired and caught the whole thing on fire."
But, instead of trying to put out the fire, his brother and cousin were rolling on the ground laughing. They thought for a second that maybe they should just let it burn due to their hysteria.
"We eventually grabbed a bottle of water and poured it down the air breather and the fire went out. We then gave it another pull on the cord and it started right away!"
His plans for 2023 are to race Kenora and Winnipeg as much as possible and maybe stack up some wins and top 3s along the way.
"I hope to continue to improve as a driver throughout the year. Thank you to all my friends and family who have helped me thus far and I couldn't have done this without them! Looking forward to seeing everyone at the track soon!"
Promoter's Thoughts – "Jayson showed up on season opener in 2022 and put on a show, winning the heat race from fifth and winning the feature event. He also went from ninth to third in the feature of the Dinner Jacket Classic Series. Unfortunately, car issues limited his time in Kenora to just those two events."
Hope your car troubles are behind you, Jayson!
---
Article Credit: Val Catellier Photography
Back to News