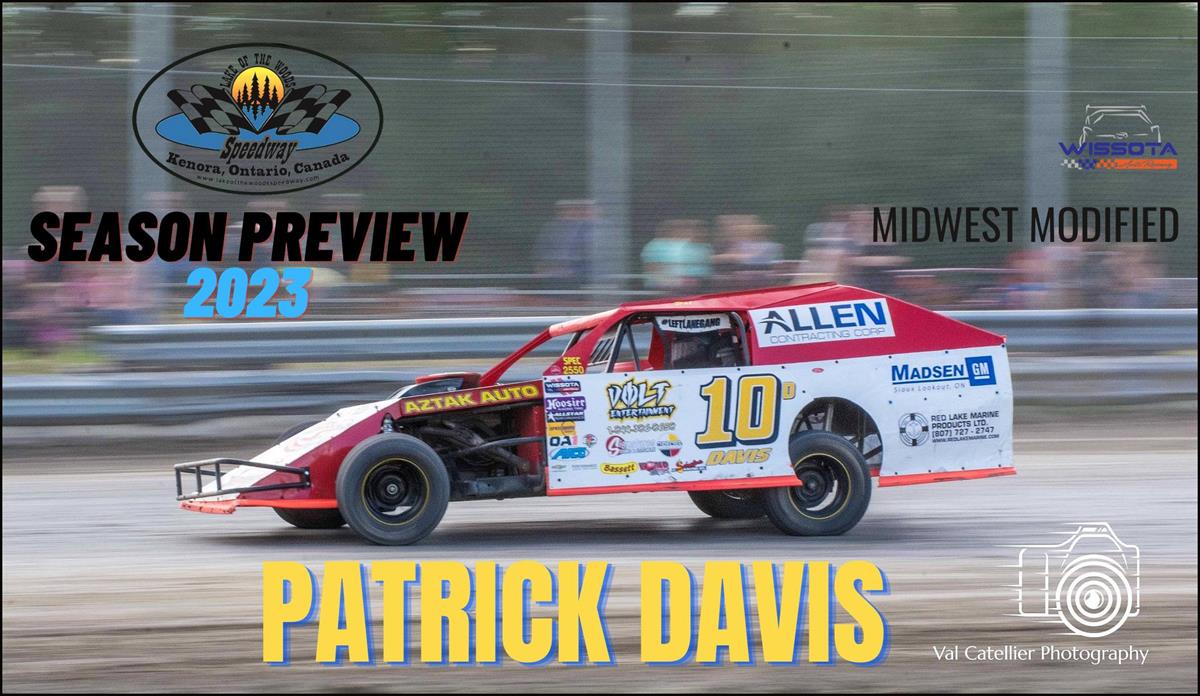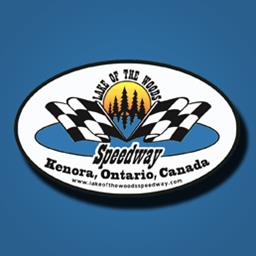 3/15/2023
Lake of the Woods Speedway
---
2023 Season Preview: #10D Patrick Davis - WISSOTA Midwest Modified
2023 Lake of the Woods Speedway Season Preview and Profile
#10D
Patrick Davis
WISSOTA Midwest Modifieds
Hometown: Sioux Lookout, ON
When Patrick Davis turned his first laps ever, it was at Lake of the Woods Speedway where the racing surface was completed just the day before. He was one of the eighteen (18) drivers to have run on the track ever.
In a more official sense, Davis competed in his first race at the Speedway on August 5, 2018 at the Grand Opening. In it, he won the first ever heat race in the WISSOTA Pure Stocks and finished second in the feature race.
Originally from Geraldton, Davis has been a lifelong fan of dirt track racing and has attended many tracks throughout North America. Even with dealing health issues over the past several years, as well as losing his father in a sudden accident, Davis continues to draw strength in his family and friends.
In total, he has been racing for five (5) years with an already growing list of accolades including - 2021 WISSOTA Midwest Modified Rookie of the Year at Lake of the Woods Speedway and Emo Speedway, 2nd in Points at Emo Speedway in 2021, and has finished in the top five in track standings at Lake of the Woods Speedway in 2021 and 2022.
Davis' sponsors are Thunder Bay Truck Centre, Allen Contracting, Sioux Lookout GM, Red Lake Marine, Southfork Engines & Transmissions, Custom Collision, Aztak Auto, Volt Entertainment, Indigenous Clothing & Gifts, Signatures Signs & Stitchery, TRC Racecars, Spider, and Mom.
His pit crew includes his wife, Corine Meijaard-Davis, Ben and Abby.
"I hope to win my first feature in the WISSOTA Midwest Modifieds in 2023, but more importantly to run consistently and gain more experience by running some of the bigger events this season in the United States."
Promoter's Thoughts – "While it has been a series of ups and downs for Patrick Davis in the WISSOTA Midwest Modifieds, his commitment to continually learning and improving will allow him to breakthrough to another level of competitiveness in the region this season."
Looking forward to having you back in 2023, Pat!
---
Article Credit: Val Catellier Photography
Back to News