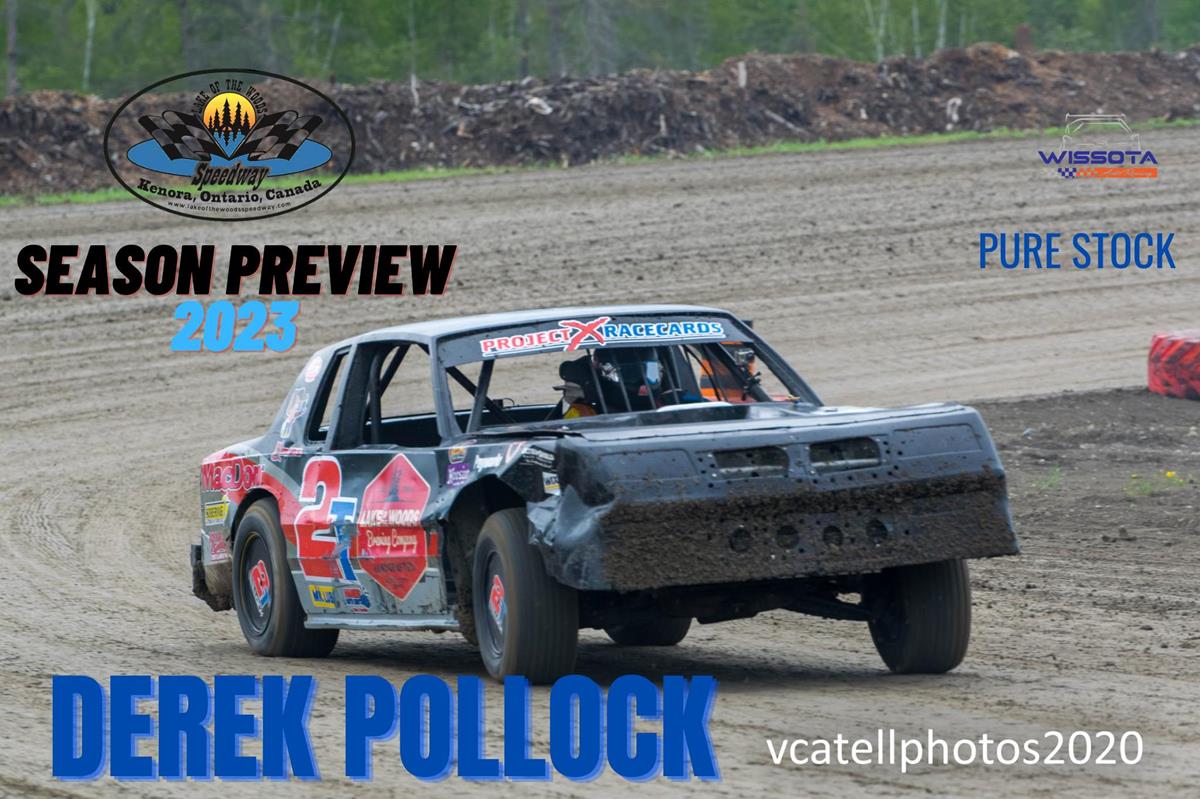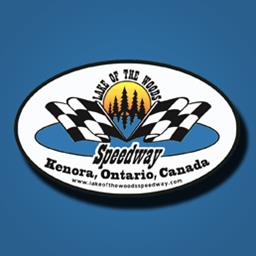 3/19/2023
Lake of the Woods Speedway
---
2023 Season Preview: #2T Derek Pollock - WISSOTA Pure Stock
2023 Lake of the Woods Speedway Season Preview and Profile
#2T
Derek Pollock
WISSOTA Pure Stocks
Hometown: Winnipeg, MB
Derek Pollock is no stranger to dirt track racing. With a career spanning over twenty-five (25) years, the list of things he has NOT done is shorter than what he has done. His first race was at Lake of the Woods Speedway for the Grand Season Opener on August 5, 2018 when he finished second in the heat race and took the first feature win in the Pure Stocks.
A sales manager at the Trade Show Exhibit House, Pollock has dabbled in several classes including the aforementioned Pure Stocks, WISSOTA Street Stocks, WISSOTA Super Stocks and two other classes.
Pollock gained his early experience in the sport as a crew member for his brother. They built their first enduro car in 1999. The reason for car number is he is a big fan of NASCAR legend Rusty Wallace and his oldest daughter (T) for Taylor.
His has earned seven (7) track championships and was a NOPA (Northern Organized Promoters' Association) National Champion. He has won three (3) features at Lake of the Woods Speedway and was runner-up for track championship in 2020.
His most proud time in the sport was running the Rental Racecar program he ran for four years which led to approximately twenty five (25) full time drivers after completion of the program. He has also imported over a dozen race cars for new drivers throughout the past many years. He continues to supply used Hoosier tires in Western Canada.
Pollock has Jeff Copp, Terry Enns, and Pete Enns as his primary pit crew.
His sponsors include – Lake of the Woods Brewing Company, MacDon, Soberying, Payworks, Haner Hauling & Recycling, Caldon Welding, Project X Racecards, Hoozier Daddy Used Race Tires.
As for his expectations in 2023, Pollock has a positive outlook, "I want to enjoy life with a little bit of racing! After a forced hiatus at my home track, I have been talked back into the drivers seat on a part-time basis with my teammate and good buddy, Jeff Copp."
He plans to attend the Dinner Jacket Classic series and additional events at the track throughout the season.
Pollock also produces custom replica die casts for all racing divisions for racers for gifts to sponsors, family and crew.
Promoter's Thoughts – "Derek Pollock has shown a lot of patience on the racetrack and is able to find lanes on the speedway that most others have a hard time locating. His extensive experience on the track will have him competing in the top three every feature race ."
Welcome back Derek!
---
Article Credit: Val Catellier Photography
Back to News