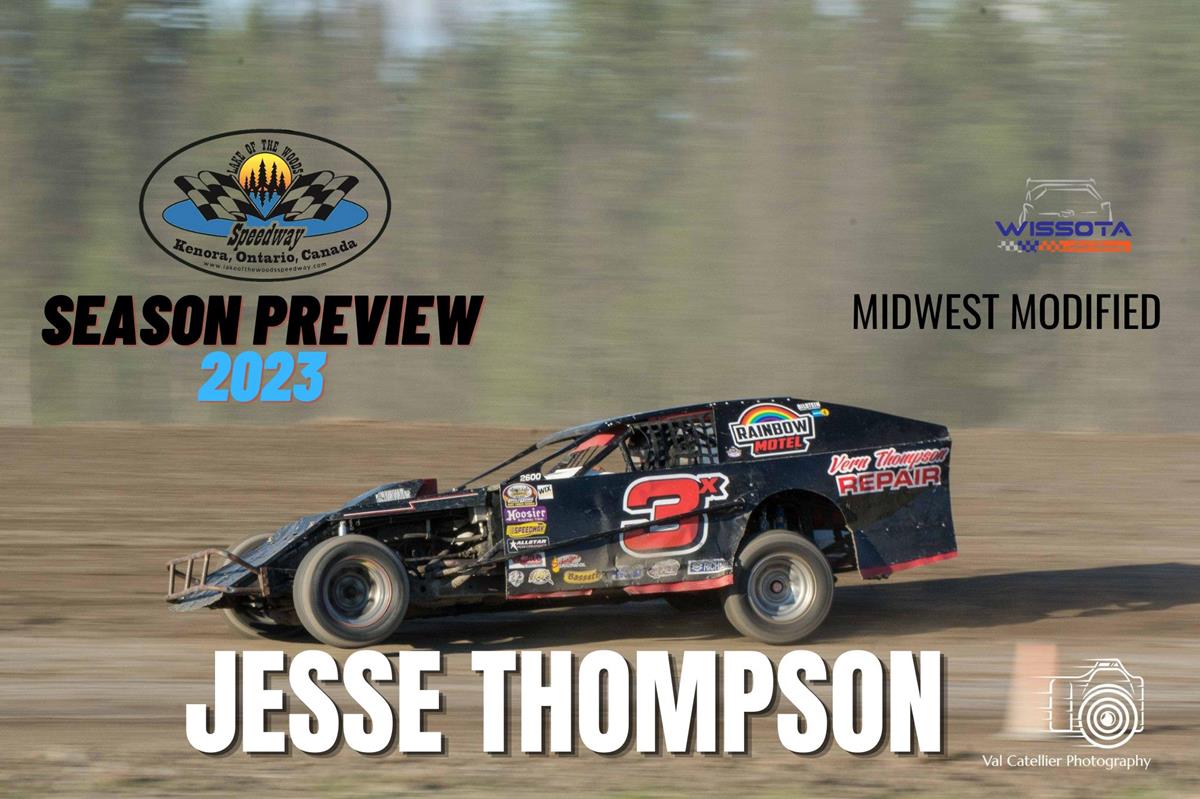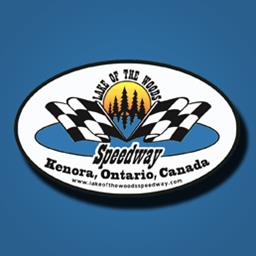 3/25/2023
Lake of the Woods Speedway
---
2023 Season Preview: #3x Jesse Thompson - WISSOTA Midwest Modified
2023 Lake of the Woods Speedway Season Preview and Profile
#3x
Jesse Thompson
WISSOTA Midwest Modified
Hometown: Emo, ON
Growing up near a racetrack does have its advantages, and to Jesse Thompson, the desire to race was strong in his young age watching at Emo Speedway.
"I went to the racetrack all the time as a kid. Racing inspired me to go fast, including watching NASCAR on TV. I got the chance to learn from a couple great mechanics, my Uncle Darwin and Gramps over the past many years."
That dream became a reality about ten years ago when Thompson started racing in Go-Karts at the Emo Oval, inside the bigger Dirt Track. He eventually transition to Emo Street Stocks in 2017 and won Rookie of the Year.
Thompson's first race at Lake of the Woods Speedway was on July 4, 2021 Season Opener, where he finished fourth (4th) in the heat race and tenth (10th) in the feature event of fifteen cars.
He has two (2) career wins in the Emo Street Stocks, and was also Rookie of the Year in the Street Stocks at Emo Speedway in 2017
As for his sponsors – Vernon Thompson Repair, JD Welding Services, Baker Graphics /Selective Service, and Rainbow Motel.
His pit crew consists of Grandpa Vernon – Head Mechanic
On top of racing at Lake of the Woods Speedway and Emo Speedway this summer, Thompson hopes to run at Hibbing, Superior, Grand Rapids, Cedar Lake, and possibly Ogilvie, Rice Lake and Thunder Bay.
Promoter's Thoughts – "Jesse works relentlessly on his racing program. Being still relatively new as a driver in the MWM, he doesn't seem to be slowing down in his goal of moving up positions. With additional seat time and an updated car, I expect to see his standing improve in 2023."
Hope to see you soon, Jesse!
---
Article Credit: Val Catellier Photography
Back to News