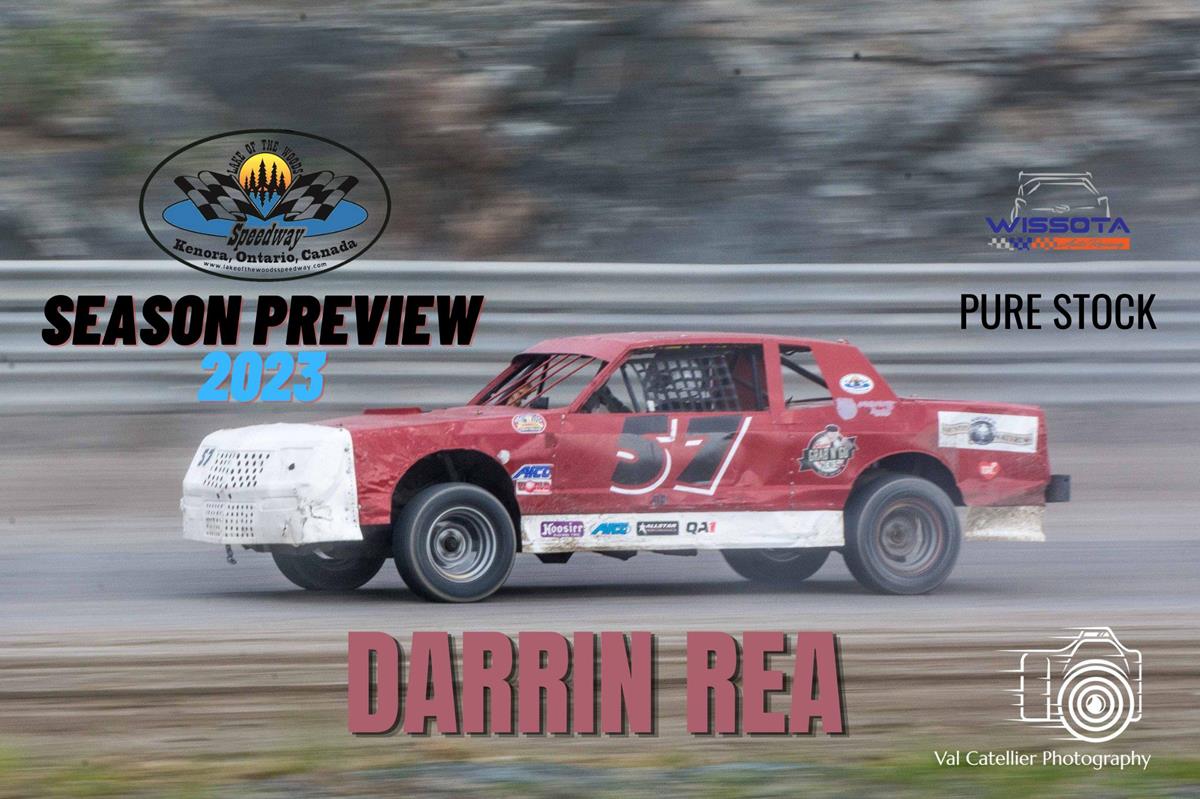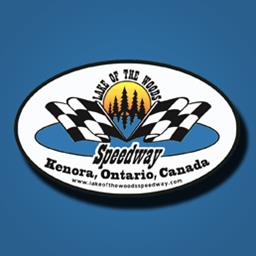 3/29/2023
Lake of the Woods Speedway
---
2023 Season Preview: #57 Darrin Rea - WISSOTA Pure Stock
2023 Lake of the Woods Speedway Season Preview and Profile
#57
Darrin Rea
WISSOTA Pure Stock
Hometown: Kenora, ON
Darrin Rea started racing a WISSOTA Pure Stock in the most unlikely of times, during the height of COVID-19 Pandemic on August 1, 2020. He finished 10th in the feature event.
However, his first racing event at the track was in the StayInKenora 100, which took place in February of that year.
Due to WISSOTA cancelling Rookie requirements in 2020, and then Rea being unable to race outside of the Season Opener in 2021 due to health reasons, he became the Rookie of the Year at Emo Speedway 2022.
He also finished third (3rd) in points at both Emo and LOTW last season.
Rea is a Lineman, and has a dedicated pit crew consisting of his Dad, Father in Law, other family, friends, and fellow competitors who are always there when needed.
And of course, his wonderful supportive wife, Stacey.
As for how he found interest in the sport –
"My Dad always dragged me to numerous tracks in the region. I got hooked. Then Dryden opened a track in the early 1990s and I pitted for my friends. The reason I run the number 57 is because my Dad ran that number."
His expectations for 2023 are to keep the car running, get another top five in track points and try his best to claim a checkered flag.
Promoter's Thoughts – "After running full time at Lake of the Woods Speedway and Emo Speedway, Rea is in a position to push his capabilities even further than before. With more confidence behind the wheel, he might just turn some heads."
Go get 'em in '23, Darrin!
---
Article Credit: Val Catellier Photography
Back to News