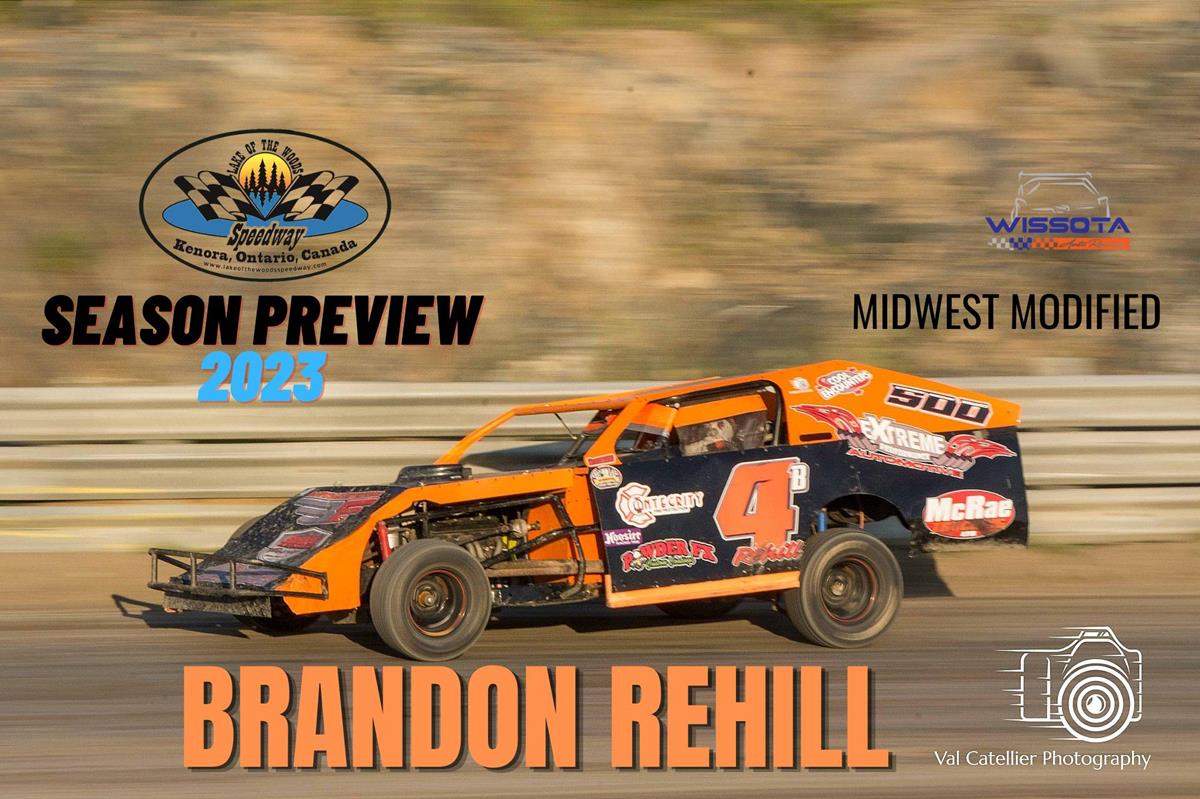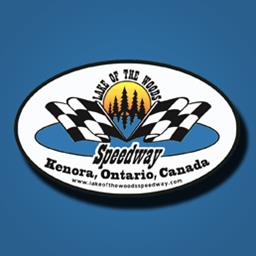 3/27/2023
Lake of the Woods Speedway
---
2023 Season Preview: #4b Brandon Rehill - WISSOTA Midwest Modified
2023 Lake of the Woods Speedway Season Preview and Profile
#4b
Brandon Rehill
WISSOTA Midwest Modified
Hometown: St. Andrews, MB
Brandon Rehill started racing fourteen (14) years ago and has competed in three different dirt classes in that time. His first event at Lake of the Woods Speedway was on the Grand Season Opener in 2018. He finished fifth in the heat race, and DNS the feature as he was unable to attend the raindate.
Rehill is a sprinkler fitter and has a long list of amazing sponsors including – Extreme performance & exhaust, Powder FX, Integrity fire protection, Bouwman Enterprises, Stoges Diggin Dynamics, Cool N Counters, Keewatin Truck Service, Strategic Constrution, Val Catellier Photography, Shadow Decals, and McRae Truck Ltd.
His list of accolades are 2022 Emo Speedway Track Champion, 2-time Lake of the Woods Speedway Track Champion (2021-2022), Two-Time Canadian WISSOTA State Champion (2021-2022), Big Al Delaine Memorial Winner, a top driver/crew of the year award, and Rookie of the Year in NLSA Lightning Sprints. Best finish in WISSOTA National Points is 8th and he had 13 feature wins in 2022.
When Rehill became friends with Steven and Chris Bouwman, it was time to sell the dirt bike and get into dirt track racing.
"Chris bought a Lightning Sprint, so I bought myself a couple of 4-cylinders. Two years later, I wanted to move up, so Steven took me to his friend, Brent Steg, where he had one for sale and we made a deal. My mother was initially against getting one, but she enjoyed watching the class."
He chose number 4b since his friend, Chris, was 4c. Both Steven and Chris continue to help him in the pits, as well as Glen Manning, Darcy Rehill, and Haylee McKay.
There is a lot of stories when it comes to his racing career.
"I remember jumping out of my 4-Cylinder while it was still moving as it was on fire! I was fine, but it was quite the moment to everyone else."
The second story he mentions is when friend Patrick Davis broke his ankle on Rehill's lift box, but didn't realize it was broken until the next day. Luckily, Davis was able to get a cast on it and came back in time to cheer the #4b on!
As for 2023, Rehill hopes to continues to build on his successes from last year.
"I want to strive to win every chance possible, but also to have a ton of fun, make more great racing memories with my team, fam, and fans. I hope we can win for the first time at Greenbush, Thunder Bay and Grand Forks!"
And finally, Rehill would like to thank the track owners and volunteers that put in all the work to give drivers a place to race.
"And Thank you to all my fans and sponsors who support us each week!"
Promoter's Thoughts – "Rehill has reached new heights after a fantastic 2022 season. He seems to have Lake of the Woods Speedway figured out as he has dominated many races here, including last year's Bruce Krawicki Memorial. But as competition tightens up, he will have to continue to bring his A-Game every week to get top spot."
Once again into the fray, Brandon!
---
Article Credit: Val Catellier Photography
Back to News