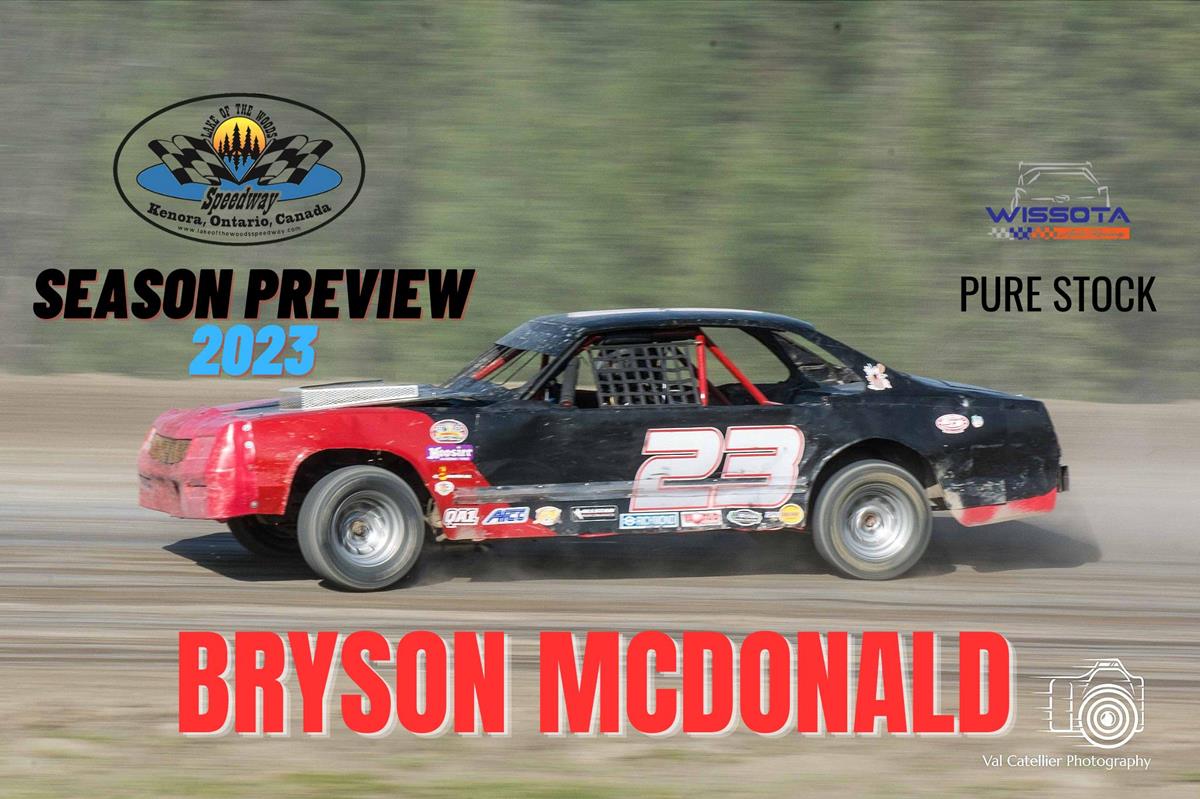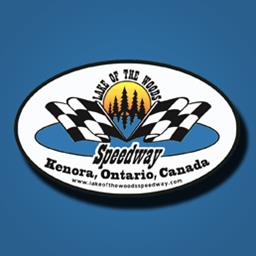 3/31/2023
Lake of the Woods Speedway
---
2023 Season Preview: #18* Bryson McDonald - WISSOTA Pure Stock
2023 Lake of the Woods Speedway Season Preview and Profile
#23 (#18 in 2023)
Bryson McDonald
WISSOTA Pure Stock
Hometown: Kenora, ON
A Marine Outboard Mechanic at Woodlake Marine, McDonald has been on the Dirt Track scene for the past four years. He has earned a top five finish at Victory Lane Speedway (after starting 15th) in his only start there, as well as a Pure Stock feature at Lake of the Woods Speedway in 2020 and a handful of Top 5 finishes.
His first race at Lake of the Woods Speedway was on July 10, 2020 where he finished 3rd in the Heat Race and DNF in the feature event.
His sponsor is MBL Storage with Pit Crew members of Shelden McDonald, Tracy McDonald, Morgan McDonald, and Logan McDonald.
McDonald has been racing since he was eight years old at Gimli, MB racing go-karts with his family. When he was 17, they decided to make the switch to Dirt Track Racing and have been racing Pure Stocks ever since.
"My number is currently 23, but I am going back to my kart number of 18. I chose this number as a kid because of my hometown hero, Mike Richards, who at the time, wore #18 as Captain of the Philadelphia Flyers in the NHL."
His best racing story is the time he and his older brother were battling for second place in Go-Karts and the two of them came to the line in a dead tie to the thousandths of a second.
He also enjoys racing with his friend, Michael Copp.
In terms of expectations this year, "I hope to have fun, clean, and competitive racing all year at both LOTW and VLS."
Promoter's Thoughts – "Bryson had a strong second half of the season at Lake of the Woods Speedway, finishing second and fifth in the last two races. Maybe getting back to his racing roots with number 18 will propel him to another feature win."
Let's Do This, Bryson!
---
Article Credit: Val Catellier Photography
Back to News