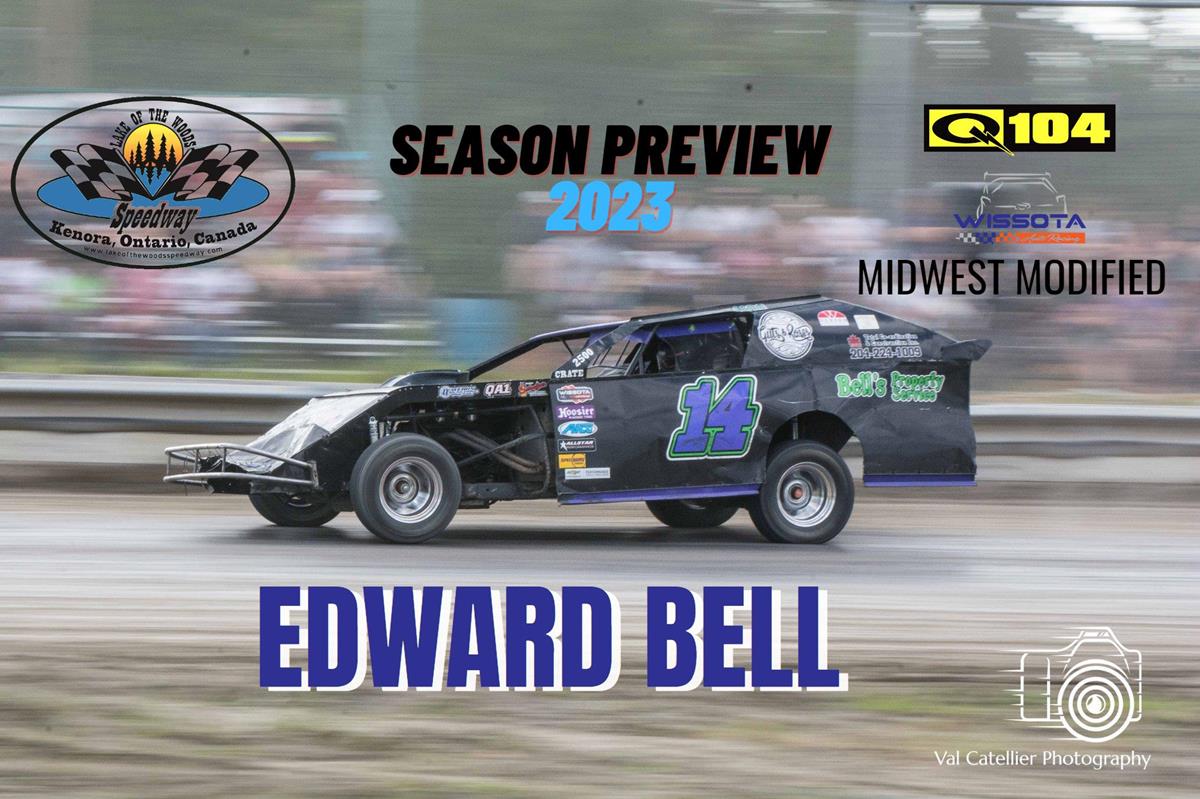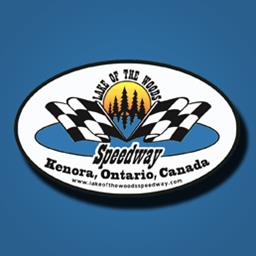 5/3/2023
Lake of the Woods Speedway
---
2023 Season Preview: #14 Edward Bell - Q104 WISSOTA Midwest Modified
2023 Lake of the Woods Speedway Season Preview
#14
Edward Bell
Q104 WISSOTA Midwest Modifieds
Hometown: Winnipeg, MB
Bell has been racing for fifteen years and is a 2012 Rookie of the Year in the NLSA Lightning Sprints, the 2013 NLSA Point Champion, the 2013 Red River Co-op Speedway (Now Victory Lane Speedway) track champion and a runner up (2021) /third place (2020) finisher in State (Canada) Points.
His first event at Lake of the Woods Speedway was on July 5, 2019 where he finished fourth in the heat and fifth in the feature in the Q104 WISSOTA Midwest Modifieds.
He earned his first ever feature race victory on August 14, 2022 (how fitting of a date) at Lake of the Woods Speedway.
His sponsors are – Bell's Property Services, Total Coordination and Construction, Shadow Enterprises, Duxton Windows and Doors.
Pit Crew is every one that is willing to help.
Bell has been around racing his whole life when since his father raced Super Modifieds in Oswego, NY.
"When I was young, they would sneak me into the pits sometimes. I started racing in 1989 to 1994 in a Late Model Sportsman at Mosport Oval and other local tracks."
His plans for 2023 are to continue to have fun and race as many 2-3 day weekends as possible. He hopes to attend both Thunder Bay weekend races as well.
"I would like to thank Brad Krulicki and Dylan Morin as they have been my main supporters since I started racing in this area."
Promoter's Thoughts – "Edward has been a long time fixture at Lake of the Woods Speedway. He had an overall improved 2022, although he does sometimes struggle on the long runs. Regardless, his feature win was no fluke as his average finish was much higher than in previous years."
Keep working at it, Ed!
---
Article Credit: Val Catellier Photography
Back to News