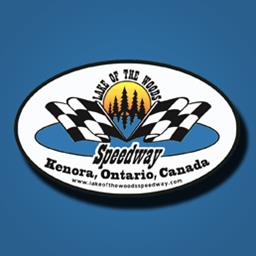 5/7/2023
Lake of the Woods Speedway
---
Q104 returns as Title Sponsor for WISSOTA Midwest Modifieds
Q104 has signed on for the 6th season of racing at Lake of the Woods Speedway in 2023. They will once again title the top weekly class of WISSOTA Midwest Modifieds.
"We are very pleased to support Lake of the Woods Speedway," says station manager, Brittinee Long, "As they continue to grow and enhance their entertainment, it made sense for us to maintain the tradition of supporting things that support our community."
"The long rooted relationship between us and Q104 moves into its 6th season,"says Track President, Anthony Leek, "Fans, Sponsors, and Drivers alike will appreciate ongoing working relationship and support that Q104 brings to the area."
Stay tuned to Q104, KenoraOnline.com and the KenoraOnline app for news, updates and race results.
About Q104
Serving a number of Canadian Shield communities, Q104 is located in Kenora with repeaters in Vermilion Bay, Dryden, and Sioux Lookout, where all day, and every day, listeners are enjoying the best music, and up-to-date local news, weather and sports.
Back to News